i'm sorry if any part of this post make u bored =)

FIRST WEEK
before this i'll take a bus to
Titiwangsa
station and take StarLRT train to
Chan Sow Lin
station
)
my company is in this specific block of building and as you can see there're many advertisement posters/papers etc around. There're many empty office place for rent here(
there're more blocks of building in this area
) and my company is among the few companies operating in this area(
they just shifted from WangsaMaju..........
).
Our working time is 9am-6pm.
We(
Me and a few course-mates that is going to this company
) arrived early in the morning to our company and found out something very interesting.
#1. THERE'LL BE NO WATER ON OUR FIRST DAY OF OUR INDUSTRIAL TRAINING!!
yes, you read it... no water to wash hands, wash face, go toilet etc and there's no Cafe/Restaurant or anyplace with a toilet nearby as the business area only have a handful of operating businesses running.
*luckily we have water on the 2nd Day, if not i have no idea on how to survive..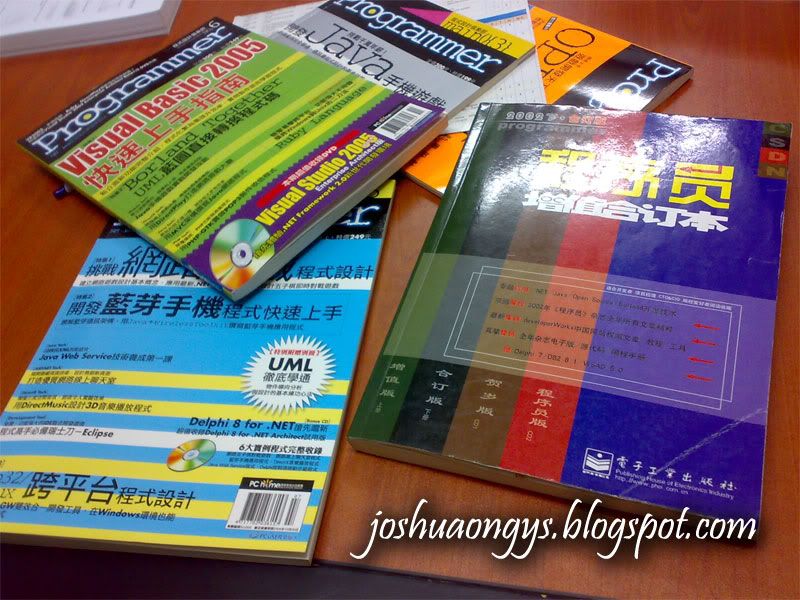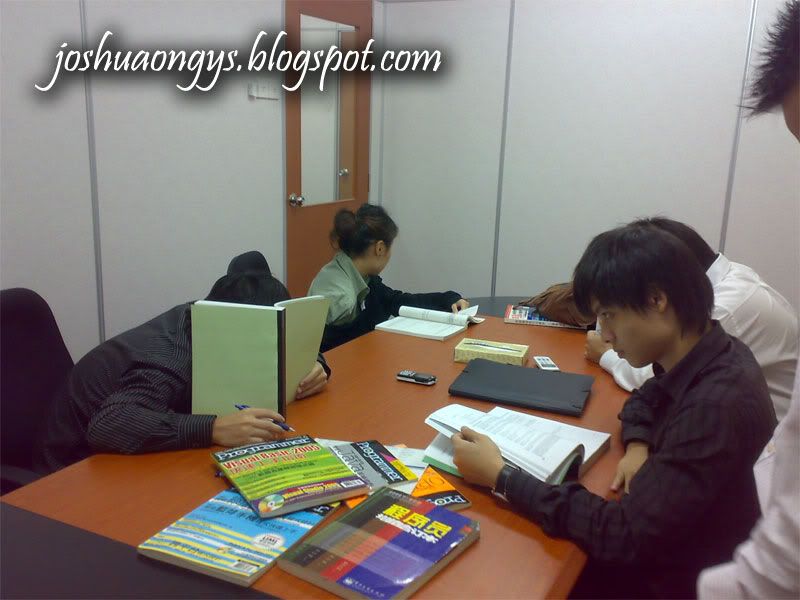 there were another bunch of interns using the computers outside and nobody tell us to bring our own laptops so we ended up reading books on Programming in the meeting room(
since the other interns occupied the place outside
). 8 whole hours reading books. I eventually snoozed off.. ZZZzzz
hold on
..... there's another interesting part here..
#2. We have a Boss with 2 permanent workers and 20+ Interns including interns from my batch

(10+ interns were from a previous batch and 10+ interns were in as the same batch as me)
Soon, its 12pm and we would have our first lunch as Interns in this company, we were somehow excited and asked around of places to eat. What we found out was the nice place to eat is not in walking distance(
have to drive or take train - we don't have enough cars among us, taking the train meaning we will waste more money and time
).
So, the only place to eat within walking distance is....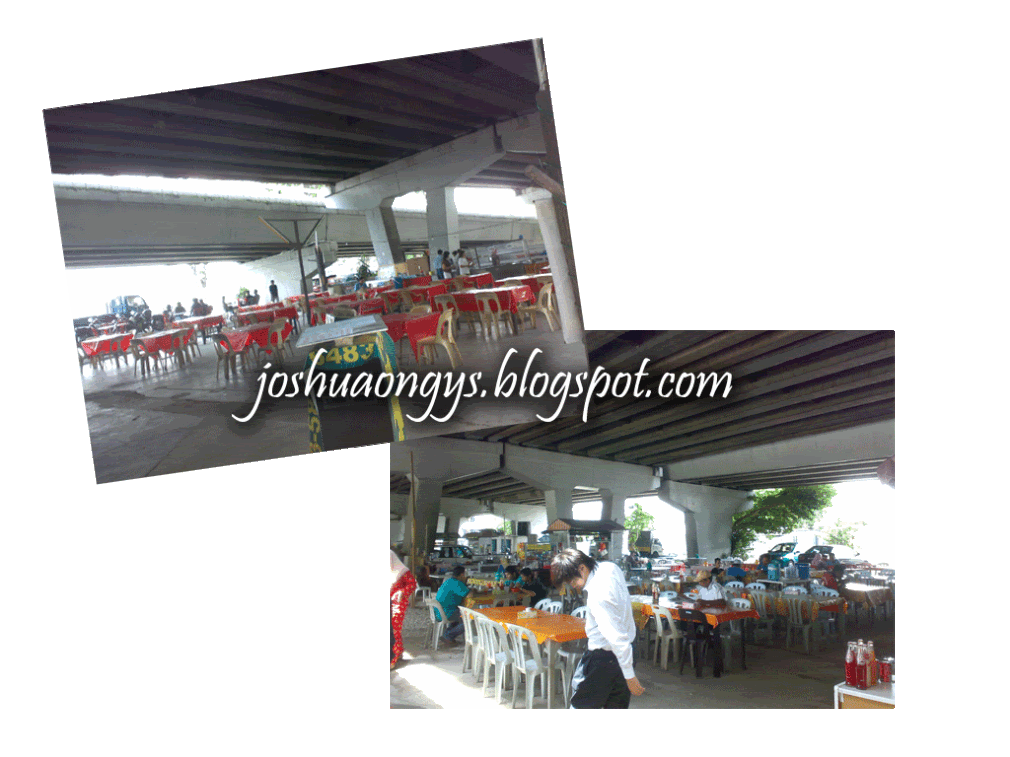 ITS SO LAME I TELL YOU!! There're like 20++ (i think) stalls and they all serve HALAL foods!!! YES ALL THE STALLS ARE MALAY STALLS!!!
you can imagine how we looked like knowing about that FACT that we're going to live with for
6 WHOLE FREAKING MONTHS!!!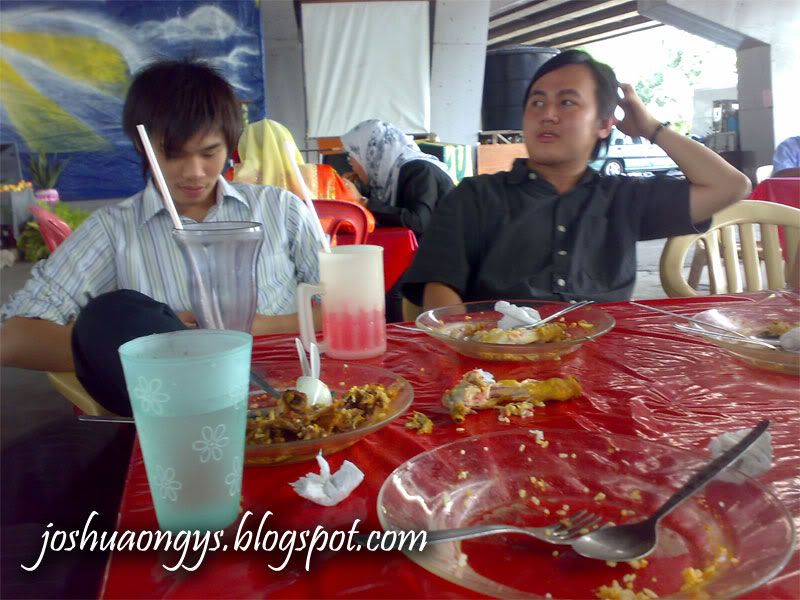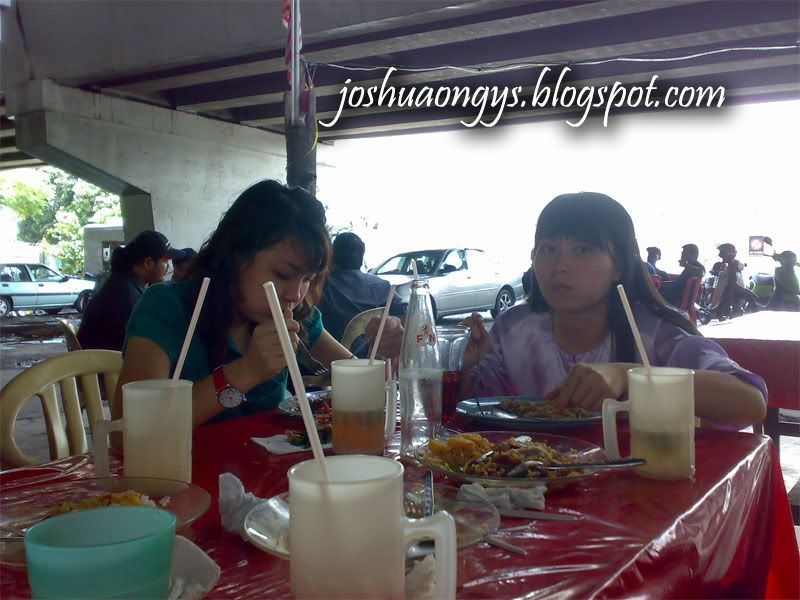 one by one
TULAN
face...
i tell you,
the food there SUCKS big time

+

the drain there is like full of brownish "liquid" which allows mosquito to lurk there

+

we're under a flyover so there're cars on top of us meaning that the air around will be dusty/dirty all the time

+

we can smell some weird smell from time to time.


#3. The only place to eat within walking distance is UNDER A FLYOVER with 20++ MALAY STALLS and the environment is really...... i'm speechless....
This is the only edible thing food for me
No i'm not being choosy/picky, I've been to National Service and i'm in the 1st Batch and i'm sure many of you heard about how sucky the food was in NS, those food in NS, i can still accept it,
but THIS,
this is really too much....
OH YEA
#4. DID i mention that my boss said that we have to work on every 2nd and 4th Saturdays in every month??
(

he said that its half day on Saturdays and we found out that the half day he meant was 9am-5pm

)


---
that was quite a week for us...
SECOND WEEK


last Monday i posted this post saying that i was at home while interns are in their respectives companies, read on to find out why...
We started our 2nd week reaching our company only to found out that our office got broke in(kena masuk pencuri/thief) over the weekend, that's why i mentioned in my
previous post
that things around is getting more and more interesting.
We only get to go home after the Police came over to investigate about the case, that was why i can reached home around noon time on that day.
#5. My office got broke in(kena masuk pencuri/thief) just in my 2nd week of Industrial Training.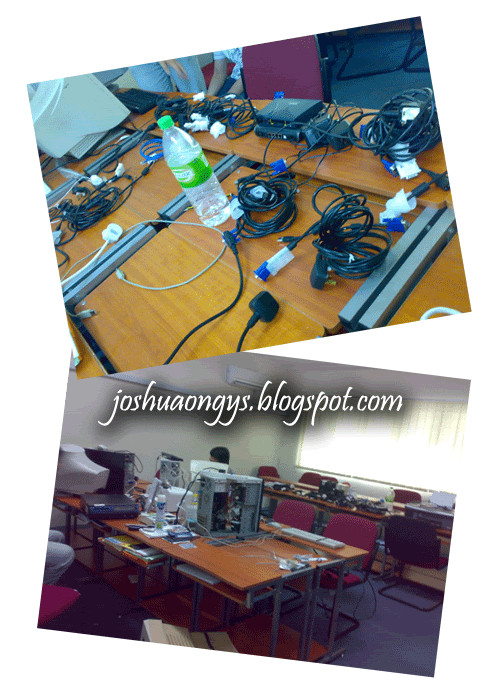 It appears that those people got away with the computers in our office only, other than that, other stuffs are still in good condition.

However, we still have to helped out and clean the place. Till now we still don't have new computers so the other batch of interns don't need to come to office and they were asked to do their work at home. O.O

Not my batch, most interns in my batch have laptops so we still go to work everyday.


---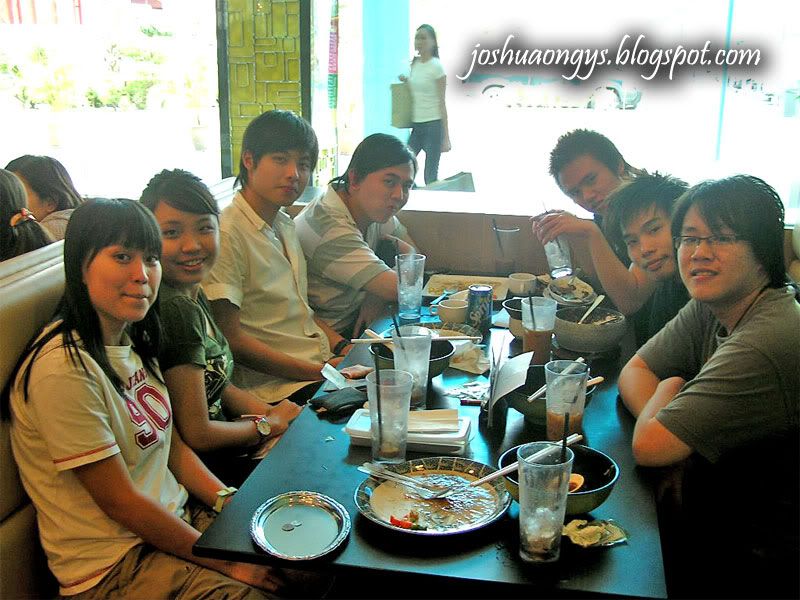 This picture above was taken in
KimGary (Jusco Taman Maluri
). That day some of us are sitting for exams in
TARC
so the 7 of us who went to work squeezed in a car(
if more than 7 person then we cant go already as we have one car only
) and had a "slightly better" meal that day.
*thanks to Nigel who took this picture, yes he joined me for lunch and his company is quite near to mine (

within driving distance

)
Well, we do have a good boss i would say, comparing mine and my friend's boss in other companies and i would also say that the working environment in my company is quite good as well. Just that the things around us really made me speechless.

Really speechless...




"

Thats all for now, will share more about my industrial training if there're more "interesting stuffs"
For your info :
- i went in the company as a Programmer intern
- so far we(my batch of interns) have not being assign to any project/work yet, we were just given some exercise MAINLY on Php and MySQL.
- This week (starting 05May2008) is just my 3rd week of Industrial Training.