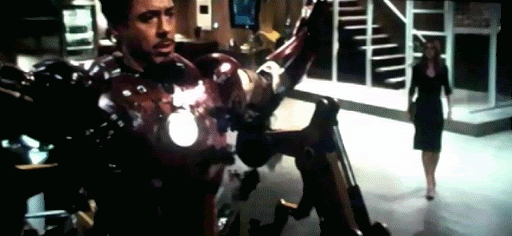 DID YOU SEE THAT!!!
Look under
Iron Man
's (
Tony Stark
) arm pit…
For those who watch the movie till the end including the short part introducing
S.H.I.E.L.D
to give audience a bit to think on what
Marvel
is going to show in the future. This might be t,
Captain America
is one of the member in
S.H.I.E.L.D
as well.

It was said that
Tony Stark
's father created weapons during the
World War II
. He was the one that created the shield that was used by
Captain America
. That is the reason why
Tony Stark
have it.
Many think that parts of the suit are made out of the same material that the shield was made from. Obviously,
Marvel
is going to make something big in the movie industry in next few years.
If you still don't know, there'll be an
Iron Man
-
Incredible Hulk
crossover
in the upcoming
Incredible Hulk
movie. All these are what
Marvel
is doing, they are creating small scenes in each movie and connecting them together one by one into
THIS
!!
I'm looking forward to it!!!