If you enjoy my previous post on
Threesome in Midvalley
, i hope that you will enjoy this 1 too.
Having crazy friends around can really make your day sometimes. Crazy friends who are sporting, who does stupid stuffs for you to laugh at.
This is my friend who have the same surname as me,
Ong Kay Jin
.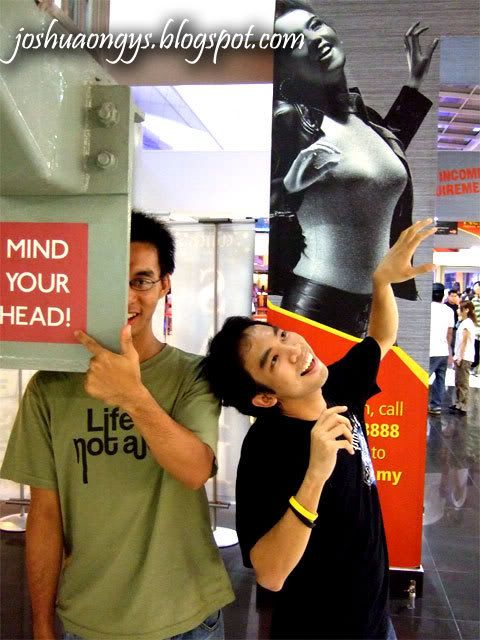 Picture taken in 10 August 2007
KayJin
immitating the girl in the
AmBank
Ad in
1Utama
outside of the bowling alley.
and if you read the previous post on threesome, i mentioned that i went to
MidValley
. This was really random, we left
Starbucks
and was walking to Centre Court in
MidValley
and we saw this board with
KungFu Panda
on it.
I have no idea why or i would say i forgot how, all of us there asked
KayJin
to take a picture immitating the
KungFu Panda
.
LMAO hahaha
GREAT AITE???
Maybe he was stress with his work in a Lawyer Firm larh hahaha..
YES HE IS A FUTURE LAWYER!!!!!
he just started working only
Any GIRLS interested in him?? CAN CONTACT ME and i'll see what can i do!!
HAHAHAHHA
*this is another post to make you smile, so if you feel disgusted looking at the photos then i'm SORRY.... =)