Today is the 9th day since the
Sichuan
earthquake. If you ask me whats that, then shame on you, its all over the news, go bang your head on the wall 9 times and find out about it.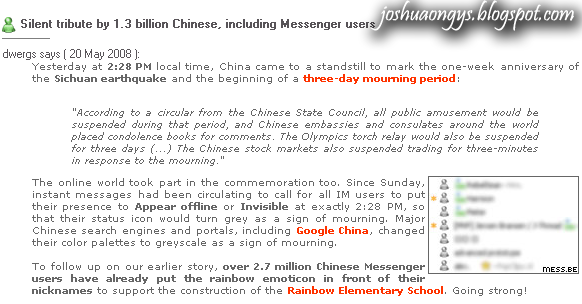 Major websites/parties have been participating in
the mourning for the earthquake victims
for a duration of 3 days - 19/5 - 21/5.
You'll know it if you're browsing the internet "ACTIVELY" these few days. See screenshots below : -
google.com.cn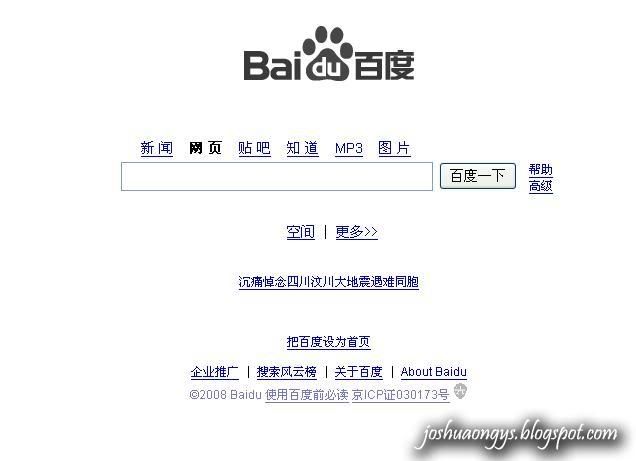 baidu.com
(china top search engine)
sina.com.cn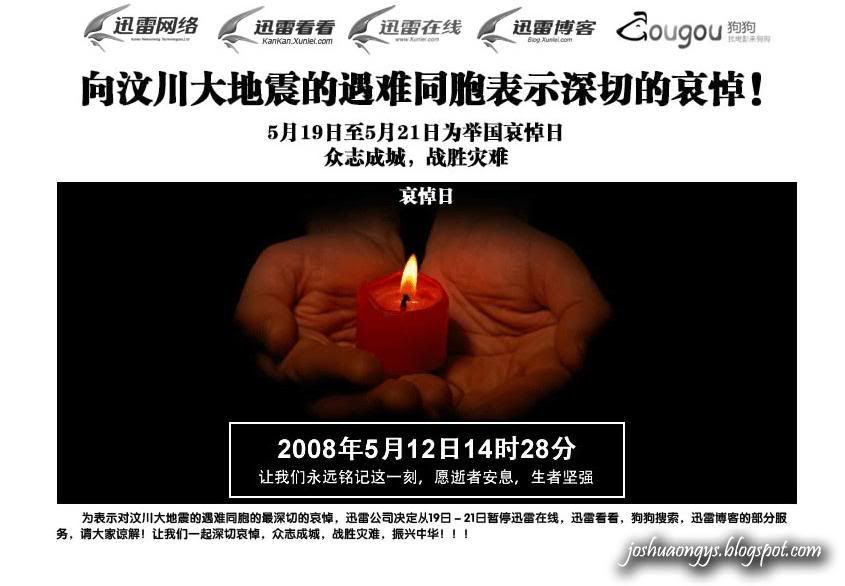 gougou.com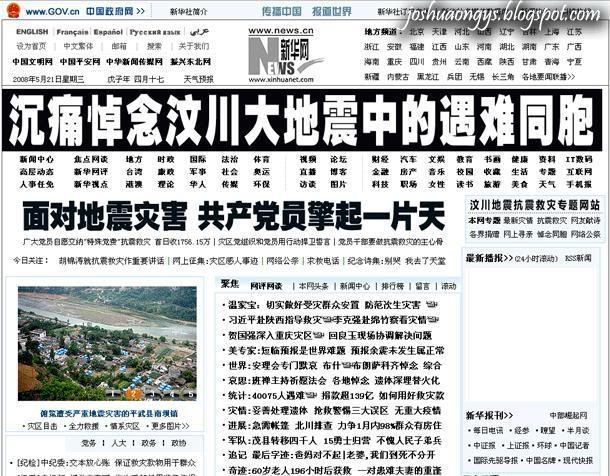 news.cn
(xinhuanet)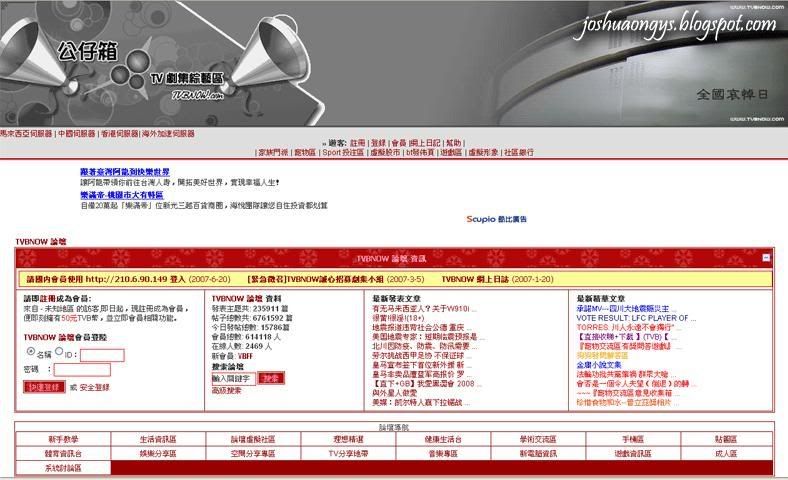 os2.tvbnow.com

icefish.org
There are many more sites participating in this movement. Ask people around, they'll say that its amazing.
Youtube
even shut down its website for 3 whole minutes. Messages were sent out all over the net from
China
internet users using
Twitter
and etc.
Reading all the news on this tragedy really gives me a chill.
However, from time to time, there'll be news of survivors of the earthquake which made me smile. Some have really been a miracle.
Eg:
Survivors rescued 8 days after the quake
.
and up till now there's only one thing wandering around in my head.....
just like the
911 Incident
.
MUST WE HAVE TRAGEDY/INCIDENT LIKE THIS THEN ONLY

PEOPLE AROUND WILL ...



APPRECIATE PEOPLE AROUND




BE MORE THANKFUL




CARE MORE ABOUT THE ENVIRONMENT/THE PEOPLE AROUND




GATHER "TOGETHER"

and etc


....................................


sigh

....