May 17, 2008 (Sat)
10.00 am – 4.30 pm

St Paul's Church
Lorong Utara Kecil
46200 Petaling Jaya


GUEST INSTRUCTORS


Douglas Eltzroth
Director for the arts ministry, Collage in Jackson, MS. Collage to create avenues and opportunities for using the arts for Christian worship, encourage and stimulate the believer towards offering of our lives to God. As a songwriter, artist, storyteller and teacher Doug is known internationally as a designer and leader of Christians assembled together: arts worship services, retreats, conferences, concerts around the world.

Doug's songs have been recorded by Bill & Gloria Gaither, Buddy Greene, Tony Melendez...while his praise music is sung each week by the Church at large. Truth is communicated in a profound, yet touchable manner and there are few who can present Jesus with such simple yet complex understanding.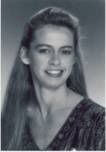 Cynthia Newland (Ballet/Atmosphere)
Head of Dance at Belhaven College, located in Jackson, MS and earned her BFA from George Mason University and MFA from Arizona State University. Cynthia majored in dance with an emphasis on modern technique, choreography and performance and her experience as a dancer and teacher has taken her to over 15 countries worldwide.

Director & Creator of New Trails Dance Theatre company of Collage, where she along with her husband, Douglas Eltzroth have instructed and promoted the use of the creative arts in various forms for Christian expression of worship. She is the mother of three amazing children.

REGISTRATION

* Seminar Fee
: RM 75 (CDFM member)
: RM95 (Non Member)
* Late Fee : RM 15
* Limited space. First-Come-First-Serve basis
* Registration by phone/fax will not be accepted.
* Registration is confirmed only upon receipt of full payment.
* There will be no refund for cancellations or participation in part of the program only.

ENQUIRIES
Jennifer Tan : 012 391 7799
Email: jtan.cyl@gmail.com
Sara Thong : 017 635 5770
Email: sara.tmh@gmail.com
CDFM office : 013 308 8006
Email: cdfm@streamyx.com
For More Details go to CDFM.ORG