At first i was just planning to watch a movie, and so i called a few people and managed to get to these 3 people -
Tock
,
Sue
,
Zoe
.
It was around 11pm.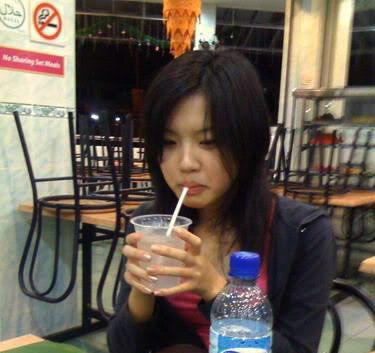 So both me and
Tock
headed to
Subang
to get
Sue
&
Zoe
but ended up being late, and so, we abandoned the movie plan and headed to somewhere near and had a "
Yum Cha
" session only to find out that the place will be close at 1am.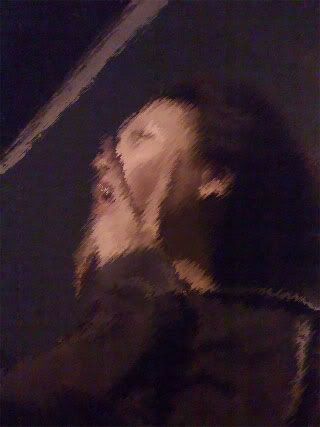 and so after the session, we had this wicked plan of going up to
Genting
and i was just giving random ideas about it. The other 3 person were okay with that and so...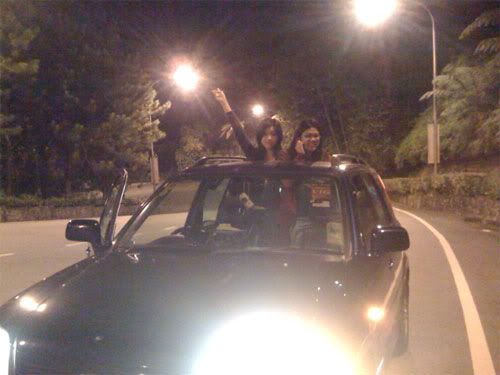 we went on with the random last minute plan..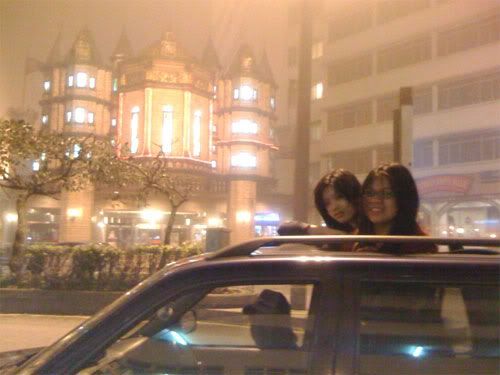 and ended up on
Genting
around er... 3am i think...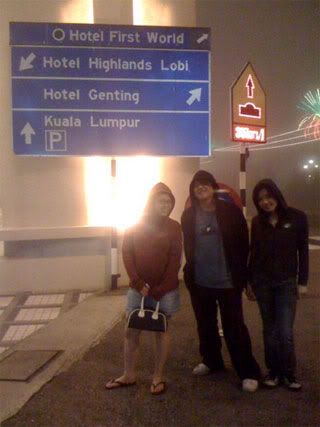 Of course, there was nothing much to do up there, we just walked from left to right and here to there and yea...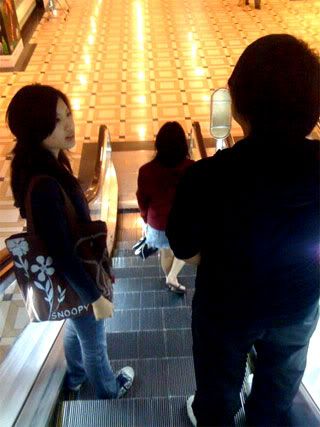 we did take lots of pictures...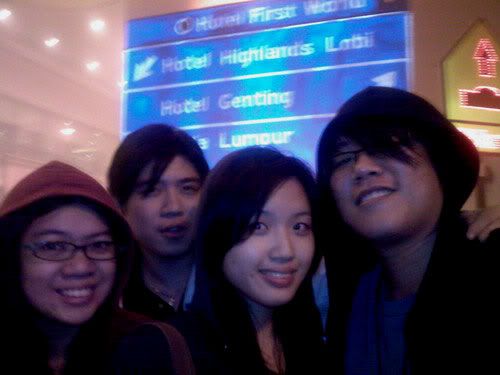 like
Zoe
, she was all excited on this random short trip and tried things like..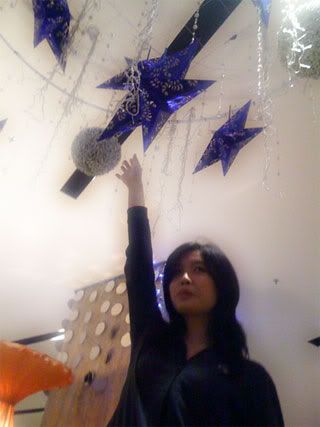 reaching for the stars...
as well as..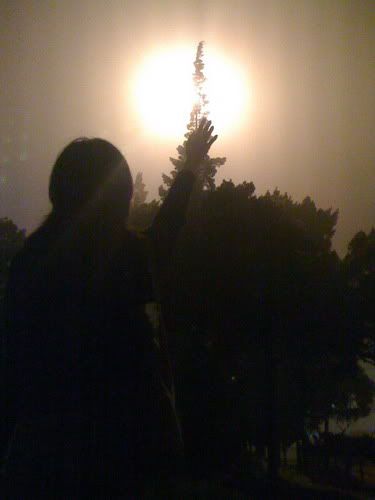 trying to touch the sun....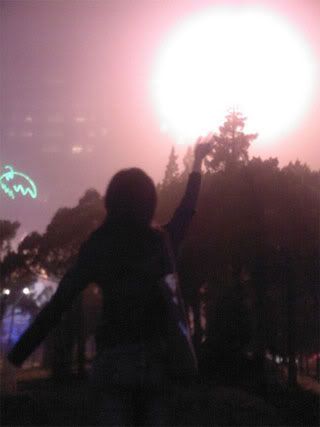 another picture of
Zoe
trying to touch the sun and actually its the lamp post along the street...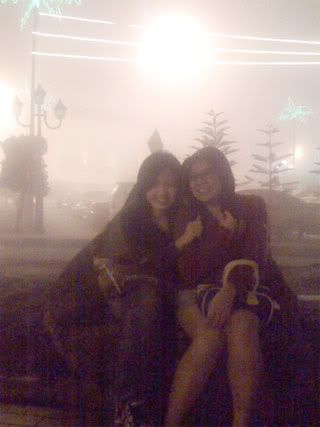 that's
Sue
and
Zoe
sitting on a rock with the "
Sun
" behind....
and actually, talking about
Genting
, there's like hundreds and thousands of scary tales being spread wildly and actually....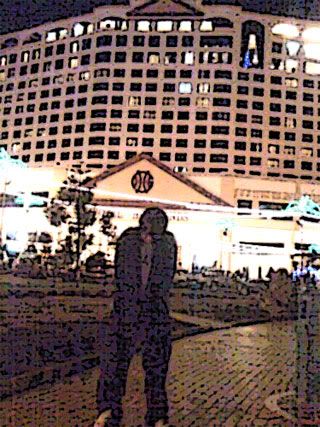 we did encounter one ourselves up there.... (
no not the picture above, thats me
)
while we were walking along the street and we reached till a place where there's like a mini garden, we saw this.....
o.O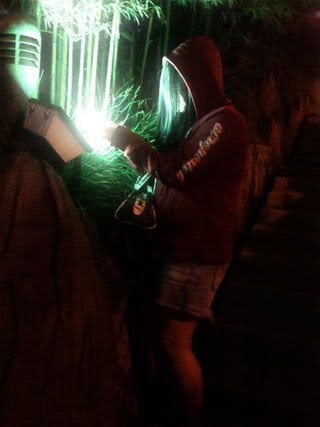 and we quickly took photos, silently.....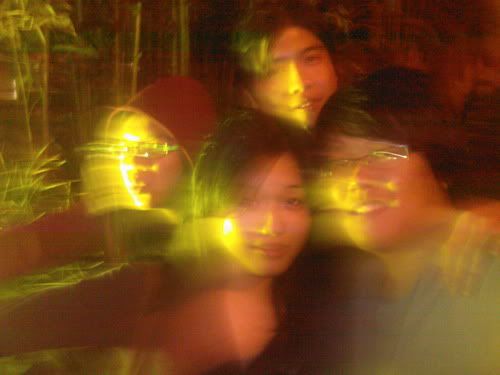 and camwhored there wtf.... and so this is why u see such effect in this picture above....
Actually no la we didn't encounter one ourselves, that was
Sue
standing there in the picture above.... but seriously some places in
Genting
in the middle of the night is pretty creepy....
Oh and the all excited
Zoe
didn't stop being excited when we're out of the buildings up on
Genting
...
while we're inside... she...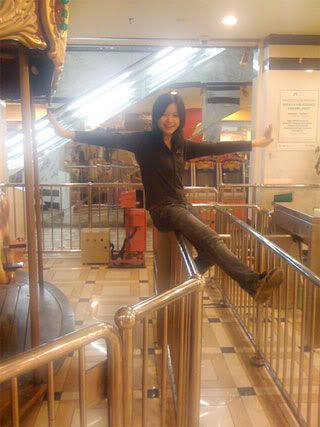 tried to be
Wong Fei Hung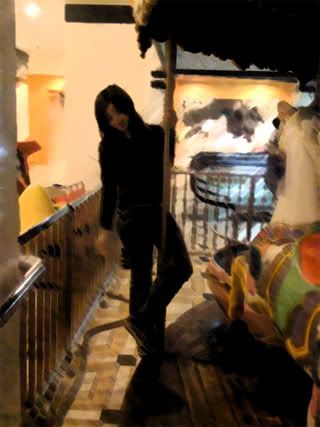 and a
Pole Dancer
.......
and meanwhile...... i was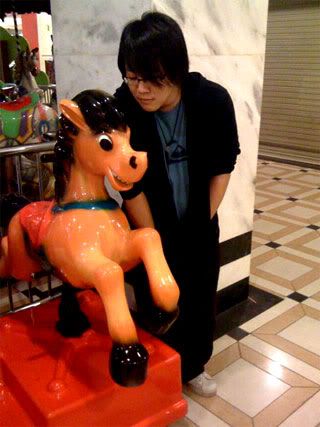 trying to talk to a horse there... or maybe you can say i am trying to kiss the horse.....
=X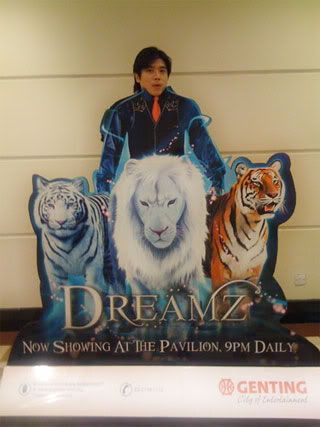 and
Tock
did this....
we were influenced by
Zoe
i guessed..... and the only normal one there was
Sue
...
we walked and chat and laughed and then we started getting thirsty and tired...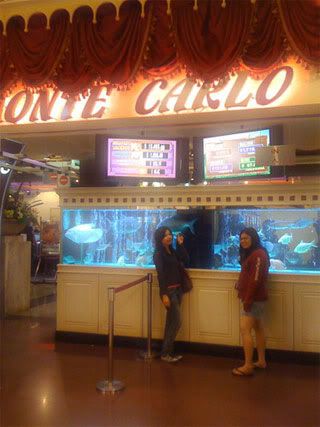 so me and
Tock
went into one of the Casino to get
Milo/OrangeJuice/TehTarik
for ourselves as well as the girls... Lolx.. yeahhh we're cheap.... mehhhh!!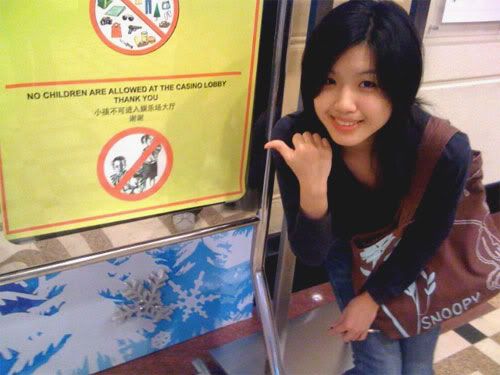 Zoe
cant go into the casino lolx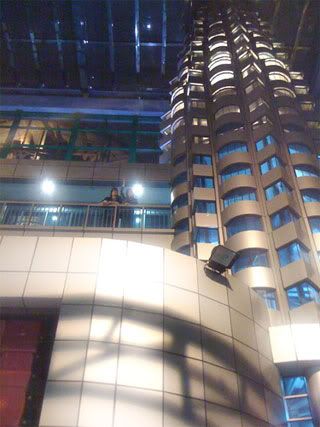 continue walking and doing stupid stuffs and ended up heading to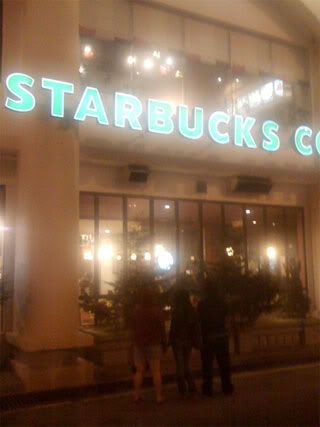 Starbucks Coffee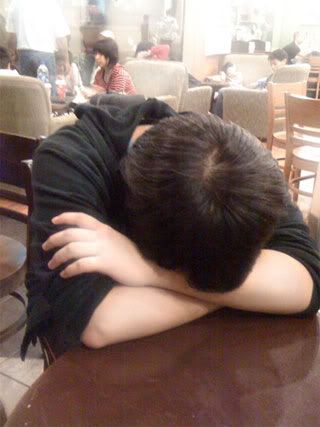 and i went straight like that...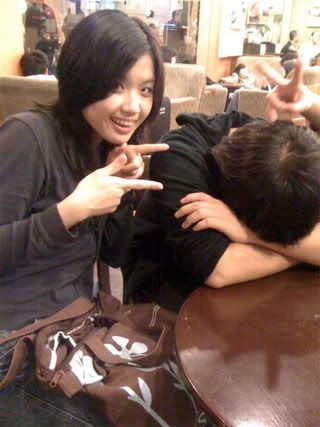 AND ZOE IS STILL EXCITED!!!
+_+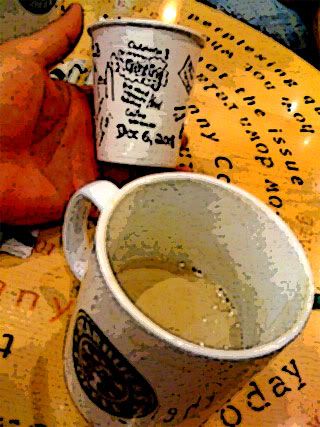 Had some coffee and left the place around erm 6am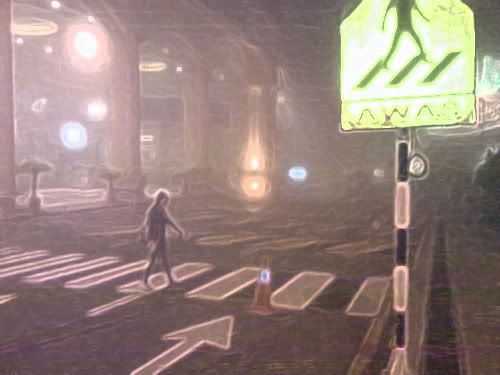 it was a pretty funny trip.... lolx.. like seriously...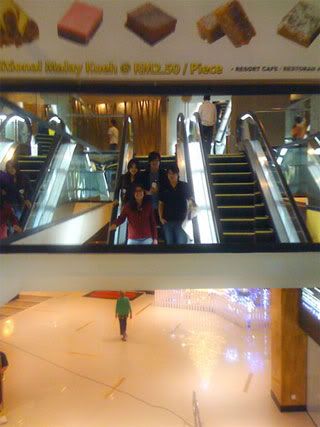 the 4 of us had fun!!
=D
and yea, it was just last
Friday
night, the 5th of
December
.
and seriously, there's like something between me and
Genting
lolx,
the last time i went up there were 3 of us bloggers... now 4 of us bloggers....
Maybe i should make this a series of....
BRTG
[ Bloggers Random Trips to Genting ]
xD
just joking
=)
Related Posts
:
9 Bloggers, 6 Guys, 3 Girls, Genting Trip
September
3 Bloggers, T-Shirt, Shorts, Slippers, Genting!!
November