I know the title doesn't make any sense, its just a random 1.... hehehe
and i was just browsing the pictures in my computer and decided to post this up.
=)
Took this picture like weeks ago, it was like i'm in a traffic jam and suddenly i saw the car with that plate number and it reminds me of a
friend
...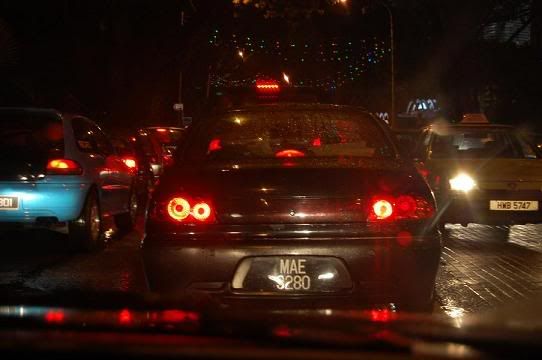 and then i just took the picture... obviously.. haha
Anyway, today is a very very nice holiday, slept till like 1pm++ and woke up noticing that there's a rain..
now its already 4pm and its still raining... lmao...
Oh and it was also a rainy night when i took the picture above... heeee
So yea, peeps, esp. those in
KL,
hope you're enjoying your short break today!! Its going to be
2009
soon!!
=)