Seriously, in
Malaysia
, everyone know about this....
There are 3 main races here -
Malays
,
Chinese
,
Indians
.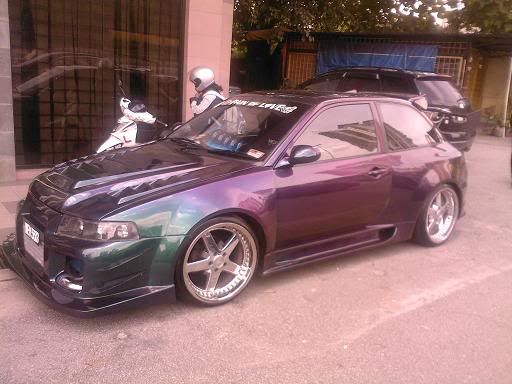 Most of the
Malaysians
here are
Malays
and
Chinese
only take like 1/3 of
Malaysian
population, might be lesser and
Indians
? Its like freaking little if compared to
Malays
.
No i'm not here to raise a racial issue don't worry
=D
About
Malays
, we all know they are the
VIP
here in our country.For eg, big big companies that want to establish their names here and in
Malaysia
must have at least a few
Malays
in their Board of Directors list and that is how powerful they are here. Shall stop here before any sensitive issues being discuss.
About the
Chinese
, we all know very clearly that they play a very important role in
Malaysia
's economy and the rest of the story is for you to elaborate on yourself.
NOW
. When you talk about
Indians
, the first thing that comes to your mind will be
Samyvellu
and
Mamak Stalls
. Yes the
shame.me.well.u
who entertained many
Malaysians
early this year and of course one of our most valuble assets in our country the
MAMAKs
.
No, no more samyvellu topics already and lets talk about
MAMAKs
.
These places are really amazing where most of them are opened 24 hours to serve the public and if there're any
Malaysian
say that they have no idea what is a
Mamak
or they have never been to one, they don't deserve to be a
Malaysian
.
Mamak stalls
does wonders by gathering friends together in a group to get closer among each other in various
YumCha
session, in other times
Mamaks
are really an ideal place to go to when you're damn broke because of the price of the items there and there are more wonderful things about mamak stalls.
Coming back to the 3 main race in
Malaysia
where some extreme beings still having some racist problem, let me tell you, if you want to mess with any race in
Malaysia
, don't ever mess with
Indians
.
If you know about the revolution done in
China
during the communism era, the
chinese
had small piece of paper in cookies/mooncakes to spread the message among everyone to overthrow the current ruling party that time.
and in
Malaysia
,
I TELL YOU
, the
Indians
could have a wicked plan secretly killing everyone through their
Roti Canai
and
Nasi Lemak
in every
Mamak Stalls
in
Malaysia
, then they can rule the whole of
Malaysia
.
xD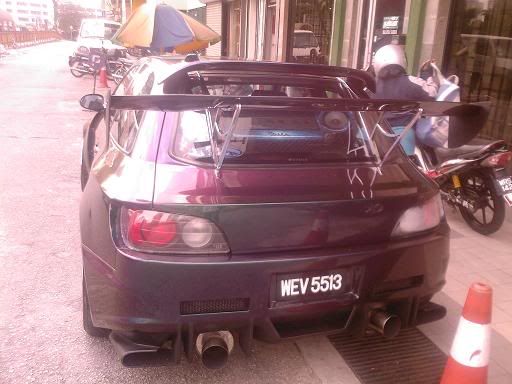 No i have no intention in making fun of the
Indian
race in
Malaysia
. I just want to say, don't because that they are the minority race in
Malaysia
compared to
Malay
and
Chinese
, then we can ignore them, many people look down at Indians especially those working at the Mamak Stalls,
for me, i really respect those Mamak workers working at such odd hours to serve the public with all the foods and drinks
. Though the minority race, they really played an important role to us people in
Malaysia
.
You'll understand what i mean when it reaches
Deepavali
and you're so damn hungry in the middle of the night and you went out hunting for food nearby.
I just love the fact that
Malaysia
is
Malaysia
with the fact that we're a multiracial country with everyone living with each other in peace for decades. Just minus erm the current government and it'll be perfect and fantastic.
Oh by the way, the same car in every picture above, erm belongs to an
Indian
.
xD