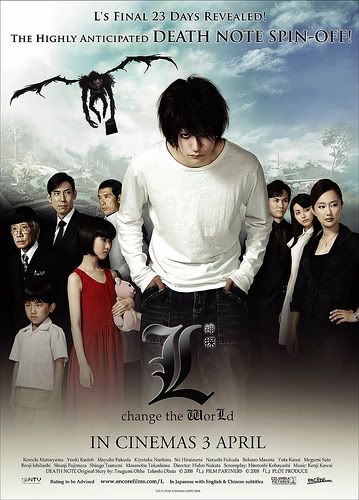 yes, i have watched this movie, thanks to Nuffnang!! Shall post about that the next time.. this post is about the movie. =)
this movie can be consider as the 3th movie of Death Note.
before this story got popular in 2006 with its 2 part live-action movie, i've already read the manga/comic itself and thought that it was good. Comics around alawys have similiar storyline with another comic, but this specific story is unique.. the story interests me so much that i was keeping track of the comic from time to time, yes when i start reading the comic, its not finish yet. I started reading the manga/comic when it first came out.
i've watched both of the previous movies as well. The 1st one was good for me and the 2nd one was quite disappointing because the story in the movie is different from the original story(in manga/comic).
Originally, L died and his successor N continued L's job and solve the case, but in the 2-part movie, L solve the case and manage to capture Kira
enough of those, if you want to know more, go read the manga yourself =)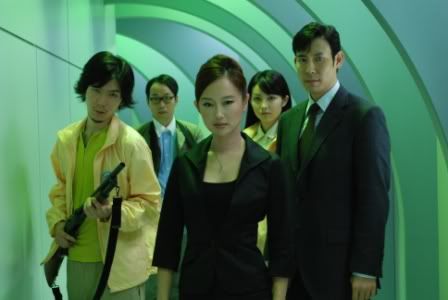 the antagonists

this movie have very few scenes of Shinigami( The God of Death) and the book (Deathnote), as well as Misa and Kira (Light Yagami)
the story is about a group of people trying to spread a lethal virus worldwide and L is solving the case. Nuff said =)
in this movie, do not expect much of seeing shinigami, kira, deathnote. Its about L, himself doing his job as a world top-rated/top classified detective.
however the timeline of this story is somewhere in between the movies Death Note(part 1) and Death Note - The Last Name(part 2), correct me if i'm wrong.. i said so because N was introduced in in this movie at the end of the movie.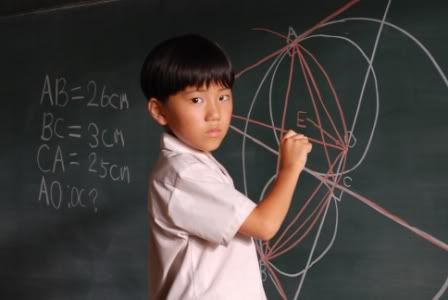 the boy in the movie, a mathematics genius, who is introduced as Near/Nia/N(successor of L in the original story) at the end of the movie.
in this movie, L is still acted by the same guy
Ken'ichi Matsuyama
, L is still a cool character and happens to be a favourite character for many Death Note fans out there, his weird way of doing things is interesting =)
weird like..

the way he sits

and drink.. and ya he love sweet stuffs.. lolx he say that the brain need sugar to provide sufficient energy.. erm.. wteva..
my rating for this movie is 8/10
i like the storyline, the important thing is
Ken'ichi Matsuyama
did a good job acting as L, i think that its quite nice =)
if you are expecting Kira(Light Yagami), Misa, Shinigami, Deathnote(the book itself) then you'll be disappointed with this movie...
however if you are a big fan of L and the story of Death Note itself, you'll like this movie
7/10 rating is quite high, i'm interested in the story itself... so maybe thats why i rate it that high =)