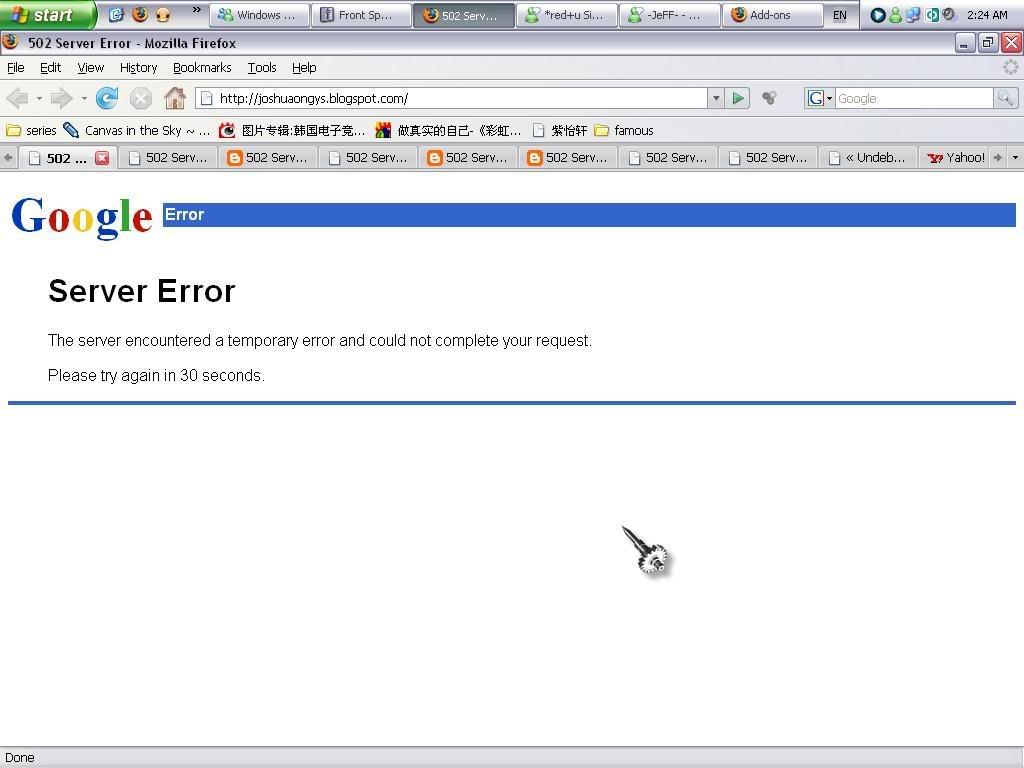 as you can see above, after i posted about the
multiple alternative links to MalaysiaKini.com
i get the response above when i access my blog..
cant access due to server error... i went to
petalingstreet.org
as well as
innit.nuffnang.com
and tried to access to other blogs which have posted about the election... most of them(using blogger/blogspot) cant be access as well....
well what can i say?? Malaysia Boleh!!! lolz.. as for now when i'm writing this post, i can access to my own blog already, but some blogs that are through blogger/blogspot still cant be access.
o.O