at the start of episode 7, they have a challenge which is the makeup challenge
the girls have to do their own makeups and then let the makeup professional judge and decide who wins this time's challenge
before this,
i know nuts about makeups
after watching + hearing the bla bla bla yada yada yada by the makeup profesional
I STILL KNOW NUTS ABOUT MAKEUPS!!!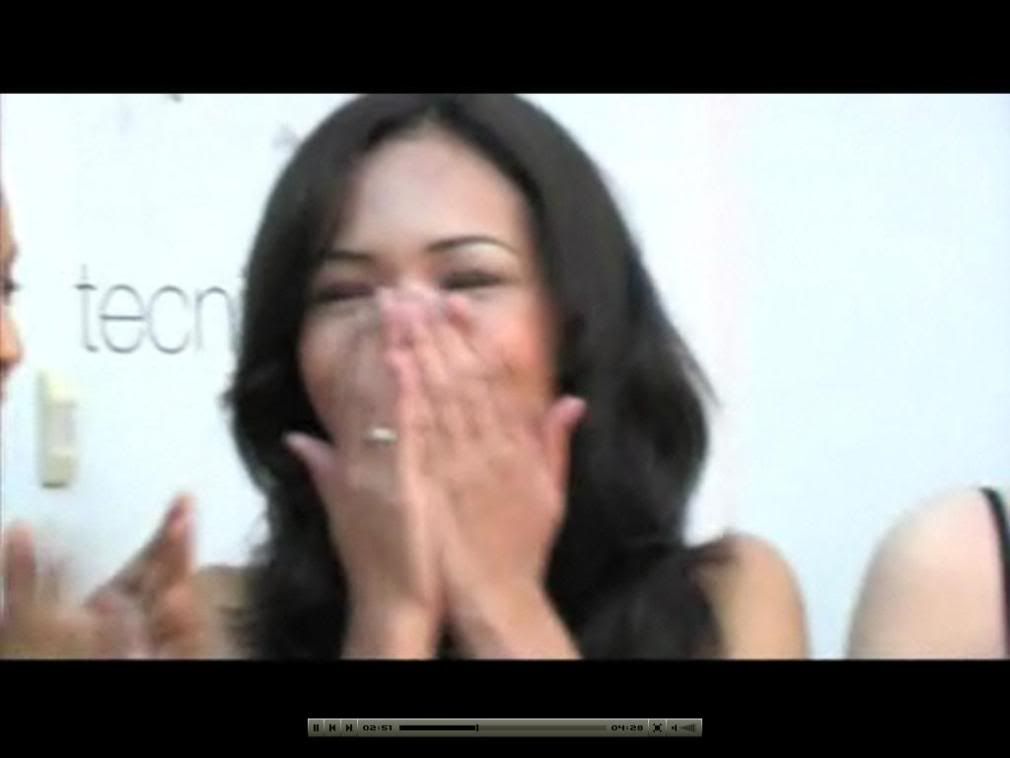 Lets just skip that alright?? in short Hanis won the challenge and thats the end of makeups blablabla for me...
here, there are 2 things that interest me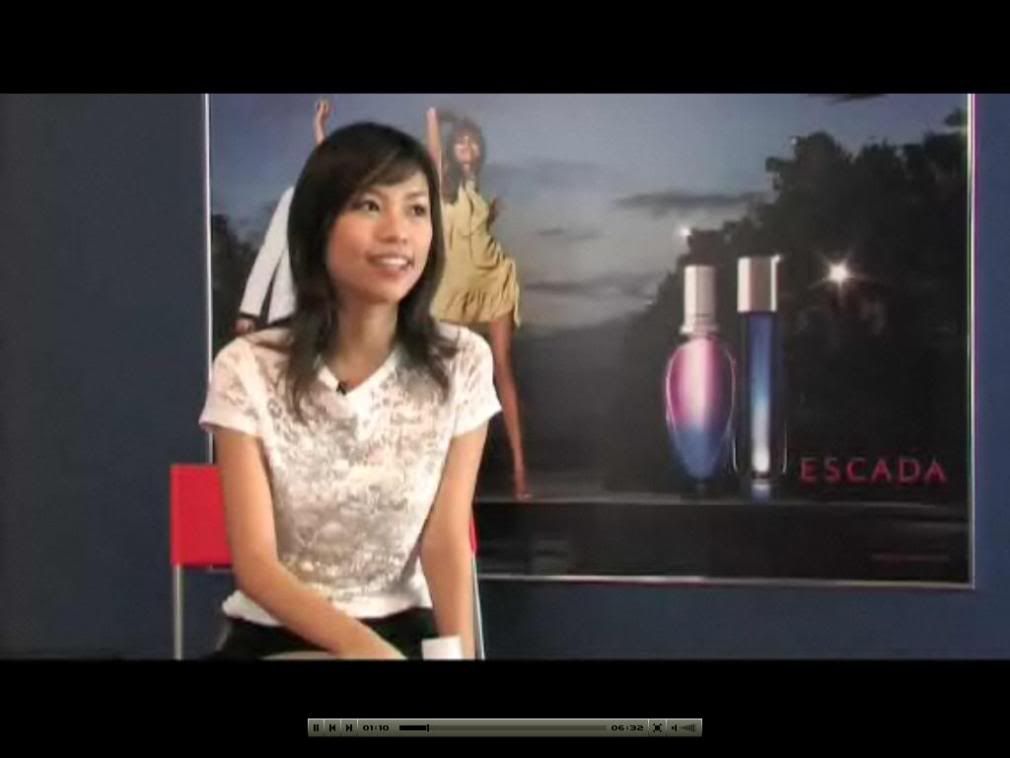 1st, Ringo explained some stuffs that happened during the start of the MDG competition, some stuffs she
said
on her
blog
which upsets many people and she managed to recover the relationship with the other finalist (well i do not know how true is it behind the scene)
2nd, Cindy was talking about the makeup challenge...
"so, yeah.. its only a makeup challenge, its nothing to be........"

lolx that just taste a bit sour don't you think?
wteva!! lolz.. the most interesting/funny part is after that!!! at the 3rd part of episode 7!!
Cindy was talking with her dad on the phone
"那个马来婆,直接拉那个水hor,整个水空到完hor, 这样子eh........(that Malay girl pulled the plug of the pool in the steam room)"
omg, i kept laughing you know watching that part lolx roflmao.... go and listen the whole conversation yourself hahahaha!!
then Hanis was talking about......

"1st week, OK get along lalalalalalelele... 2nd week le le le la la, get along LAGI.....
3rd week belang semua tunjuk, all the true colours....."


lolx
,
you know, the way she talk is like hahahaha, she was cute in expressing/telling out what happen...
many girls complaint about Cindy with mainly Fiqa and Hanis more on what Cindy did that make them dislike her.... interesting as it sounds, but many things is going on in my mind.
Malaysian DreamGirl had a 2nd showcase @ Genting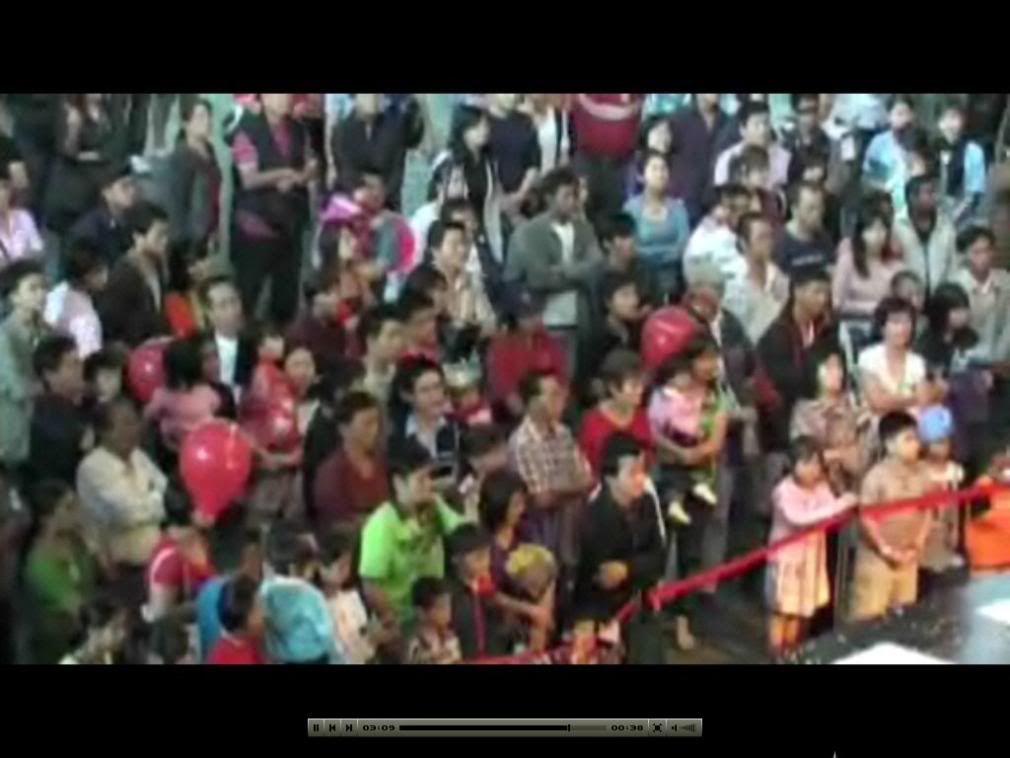 i guess its more interesting than the 1st showcase bah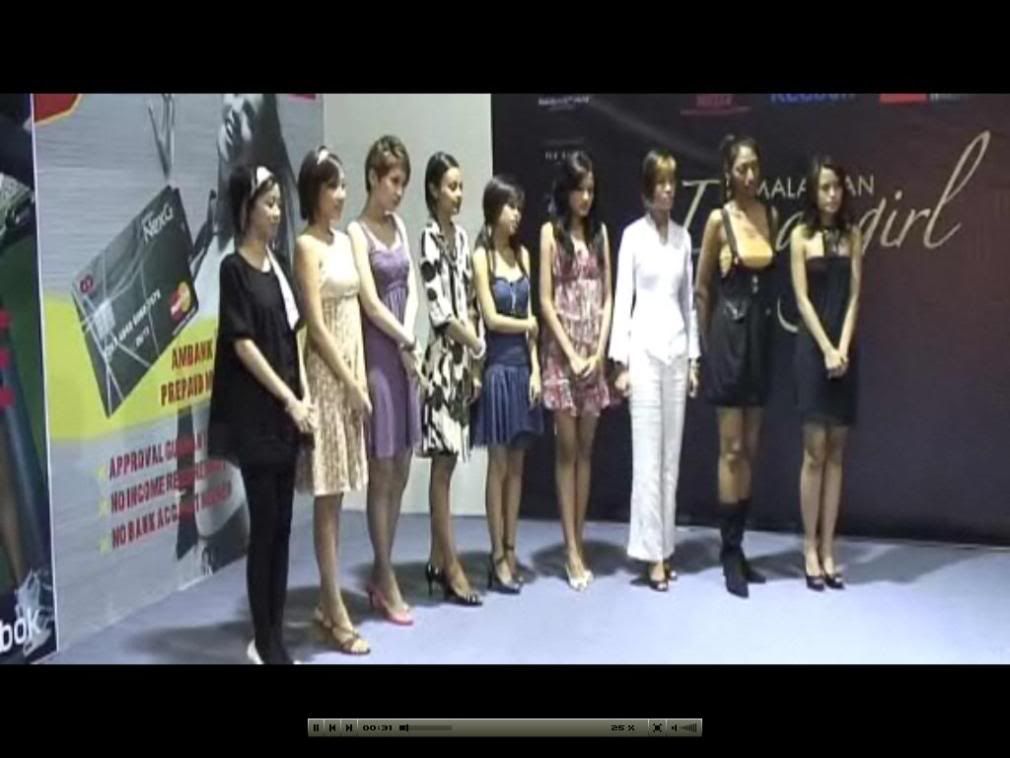 the final part of episode 7 revealing the one who is going to leave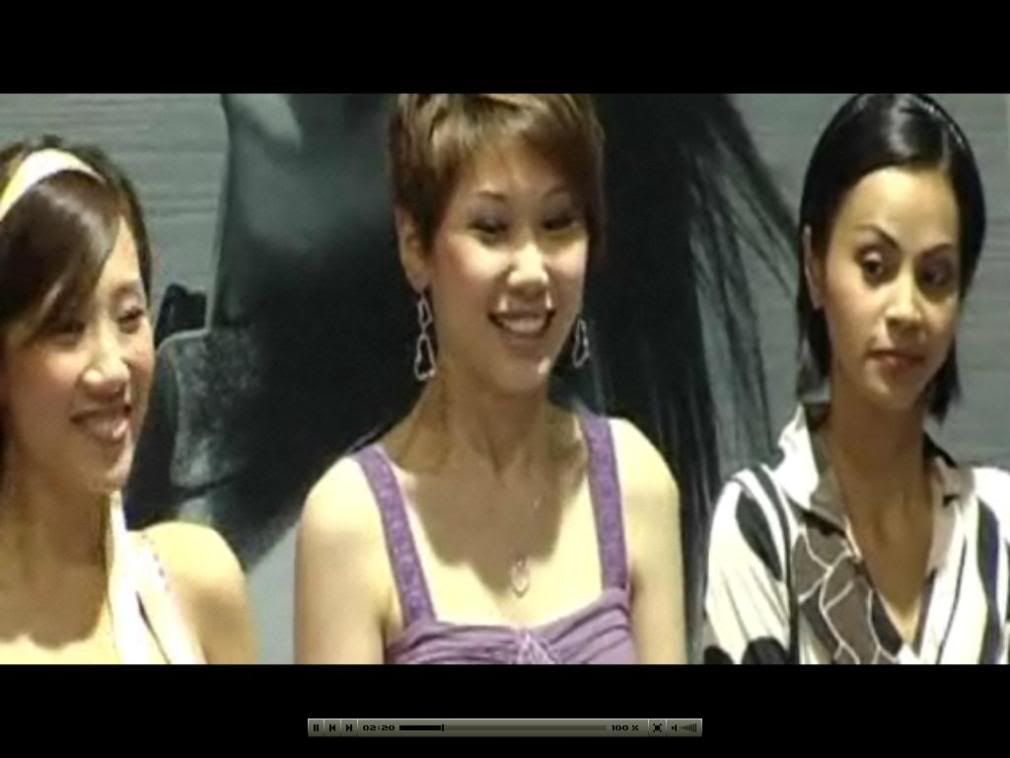 I'm particularly glad that Adeline is still in the competition(yes i admit other contestant have more potential to be a top model, i just want to see her more okay?? lolx)
anyhow, i'm sad to see Valerie leaving the show/competition.. she was many people's favourite i would say(she was one of my favourites too)... but what can we do?? competitions like this which base on public to vote out a person out is stupid, yes the organizers do EARN more by that so well...
lets just hope that the public will vote more wisely next time....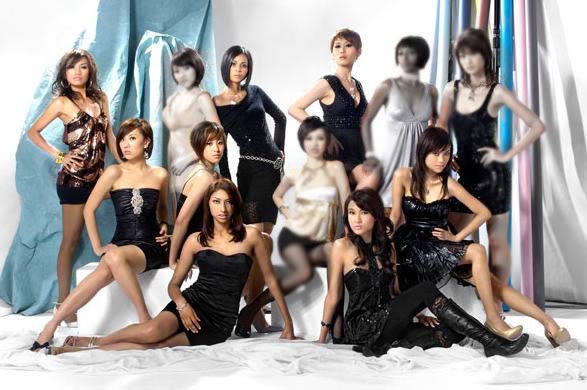 so 8 girls left and the fugly side of the contestants is coming out slowly... i believe many people would dislike Cindy more after watching this episode and i still wonder who is the specific
"
马来婆
(Malay girl)"
mentioned by Cindy in her conversation with her dad.
the other things i'm wondering is
Eyna is way too quiet... a bit scary to me
Hanis is way too sociable/friendly... which is also a bit scary to me
as well as other thoughts i have on other contestants, well its just a thought of mine.. just wondering...
you can't blame me for thinking like this, lolx...
maybe i watched too much TVB Dramas all these years... bad turn good, good turn bad characters, you know.. hahahahaha =)
till then,