Today, relatives from my mother's side came over to stay overnight in my house because tomorrow we'll be attending a wedding.
anyway, just now, we brought them to this Restaurant @ Jalan Pudu for dinner.
If you never been there before, you must go there!!
I've been there a few times and the food there never fail me before so far!! =)
Restoran Kari Kepala Ikan Pudu

this specific food outlet/restaurant have been around for a few decades, more than 20 years i believe... i heard from my parents before that last time when they are still "pak toh-ing", they have already been to this restaurant. Of course, that time they have a smaller place doing their business with less dishes compared to now.
we ordered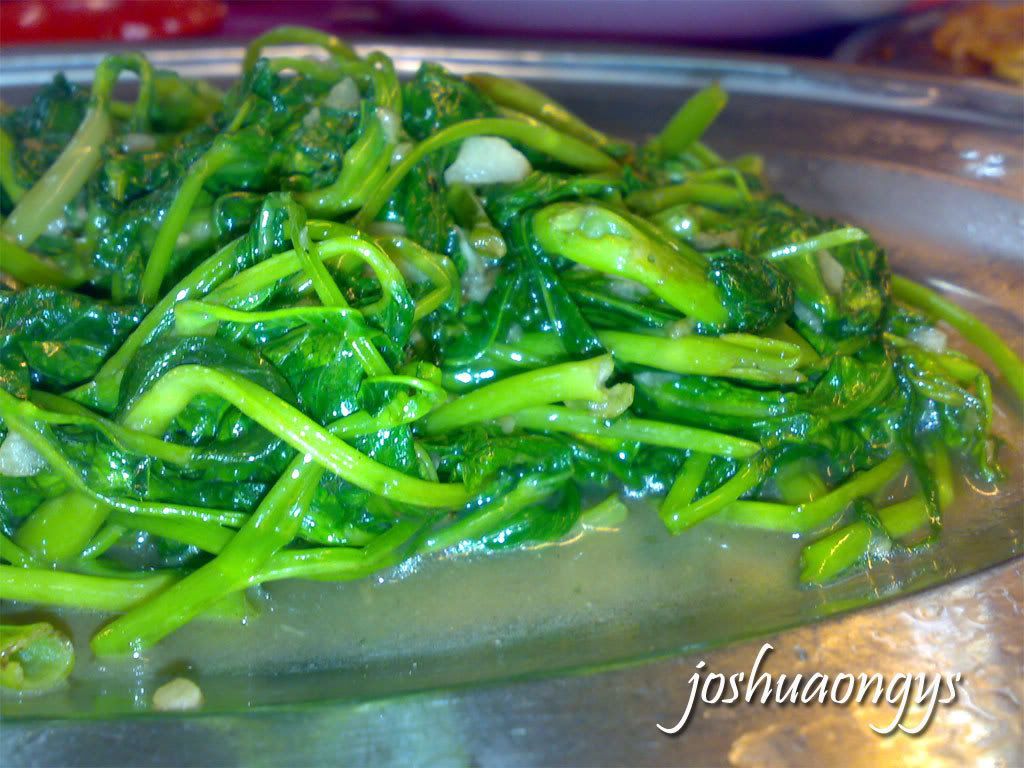 Kangkung

Taugeh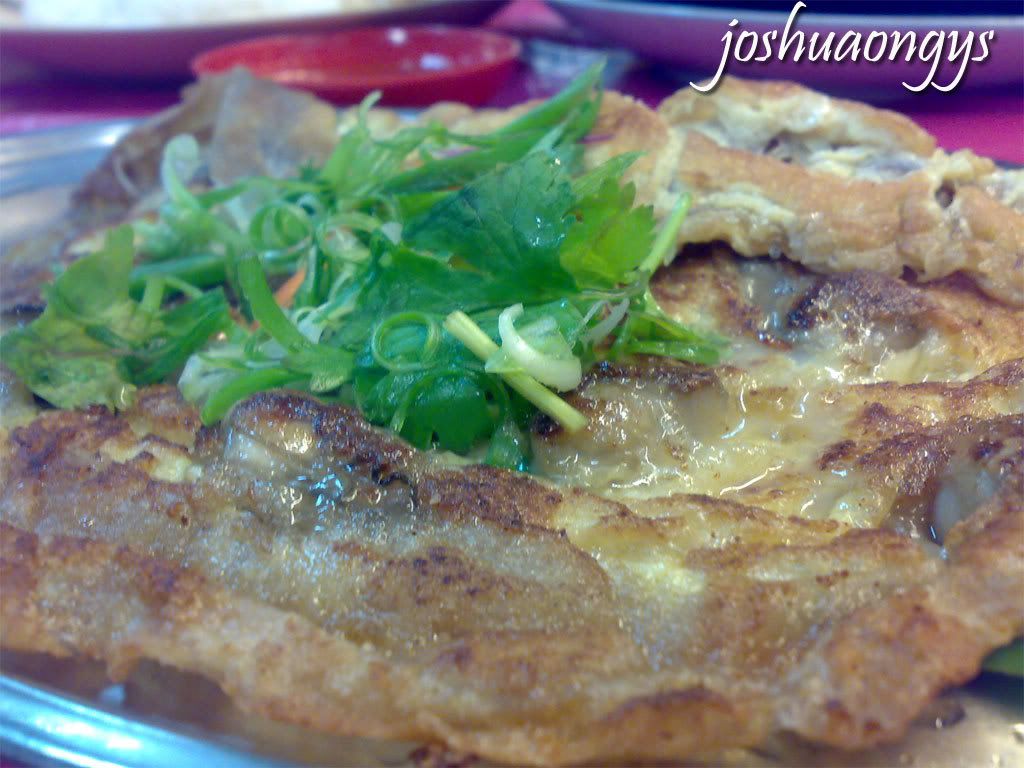 Fried Oyster with Egg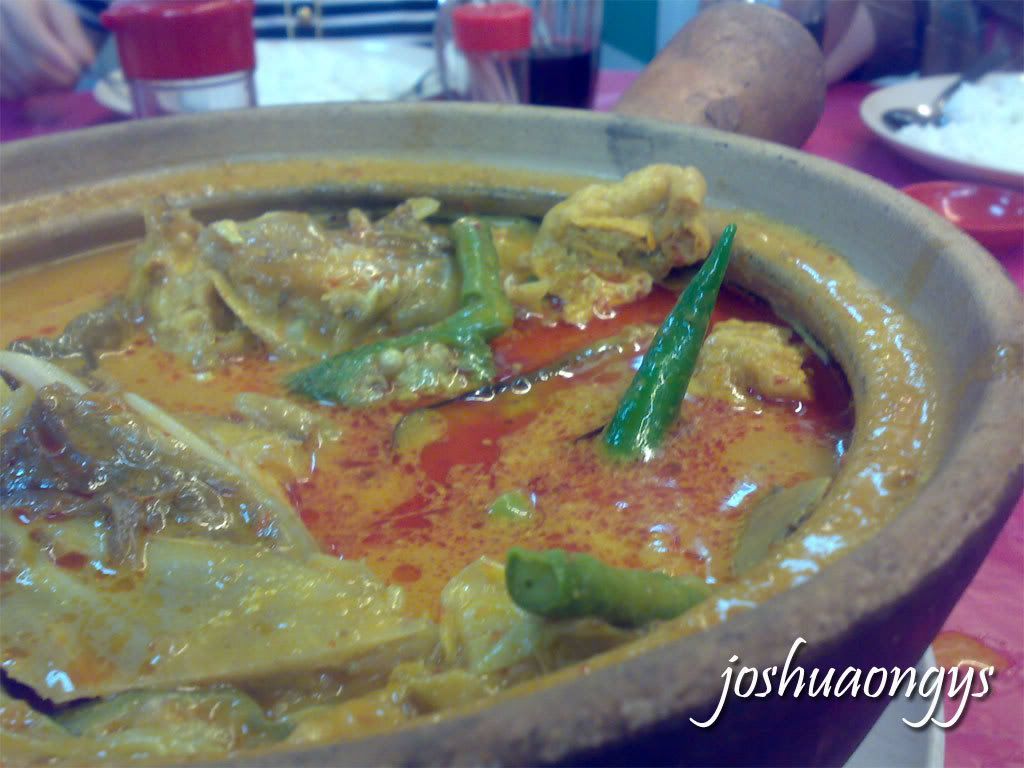 and of course, Curry Fish Head
once again, the food there didn't disappoint me and i had a nice meal myself eating non-stop..

well if you don't fancy curry then too bad larh, anyhow there are other dishes there as well which you can try, they have various type of porridge such as fresh prawn porridge, fresh oyster porridge and etc.
There are other restaurants along the street itself where you can find other type of food, i would post about the food in those restaurants if i have the chance to go there myself next time =)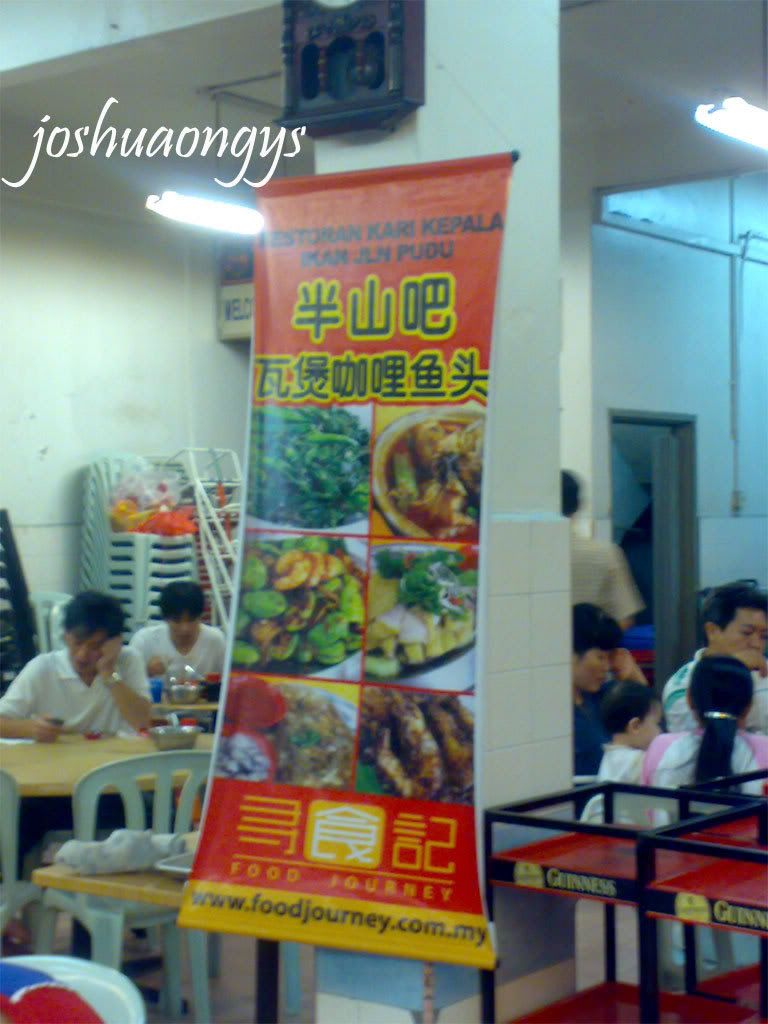 i believe you can find more details about this restaurant @
www.foodjourney.com.my
RESTORAN KARI KEPALA IKAN JALAN PUDU
360 JLN PUDU 55100 KUALA LUMPUR Kuala Lumpur Wilayah Persekutuan 55100 Malaysia
55100 Malaysia
Tel : 032143-4208