Have you read
Huai Bin
's post on his love towards
JunJunRiko
? and i was actually pretty amazed by how he could manage to do so and getting her attention with just RM5. Argh.
The music telegram idea
is a pretty brilliant one. I wish i could be like Huai Bin. =(
Upon reading that there's this dedication section where i can select a song and dedicate to whoever i want, i clicked
on the link
almost immediately and started thinking of who to dedicate to.
You know? because if my dedication got selected, Digi will send a bunch of crew to perform the song i've chosen in front of my friend. Sound pretty fun & cool and i would love to see how my friend respond if that were to happen!!
and so, unlike people like me who fail all the time making dedications and expressing my thoughts to girls, i decided to make a dedication to somebody else!!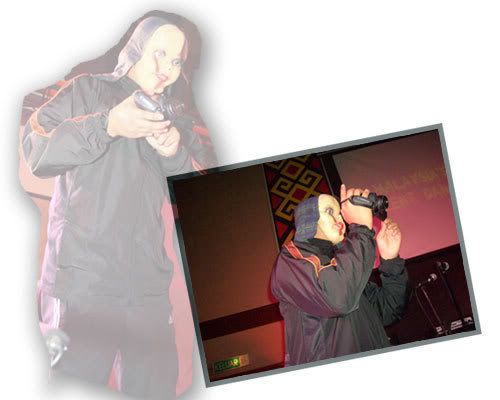 i bet he was laughing behind that mask during
Nuffnang Halloween party
last year!!
this specific friend of mine is somewhat a pro in recording videos already, bagging all the prize he could with the video clips he made, and its like
all the time
he's the one holding the camcorder and getting every other people into the clips and having a few laughs producing some really funny scenes of us all with
US
entertaining other people.
=X
So, i was wondering what if there's a specific video clip that focus totally on him only, how will the video turn out to be? with him entertaining
US
that is!!


Just look at this dedication video posted on their site to some guy and this guy started dancing after 30 seconds!!

HAHAHAHA



and after viewing some other completed dedication videos by the
Digi
Crew, i can't wait to see how will
Nigel
react!!
I quickly submitted the details for the dedication to Congrats
Nigel
on being the
featured blogger of

Jan

2009
which of course
the ultimate objective is to hope that my dedication got selected with

Nigel

being recorded down on video
!
*

evil laugh

*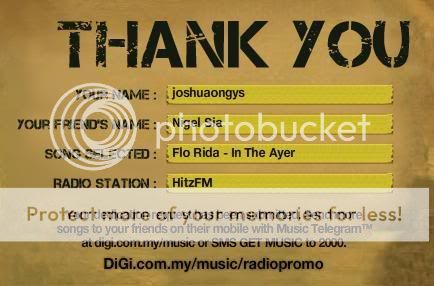 So
Digi
, Please select my Dedication?
=D