Last month, i blogged about an upcoming workshop by one of the top
Taiwanese
BBOY
which happened early last month.
I dropped by on the 6th of
December
2008, the 2nd day during the workshop in
Kepong
.
Pretty inspiring and from the way he describe on how
Taiwan
BBOY
practise, it made me go
Wow
.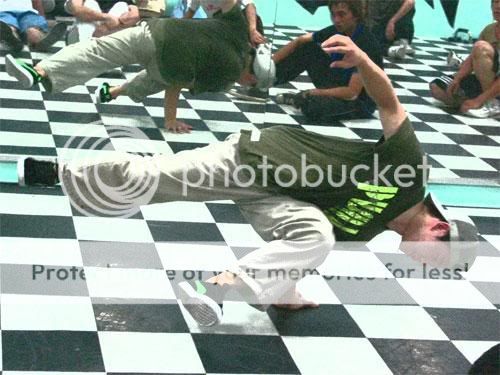 With his current age which is 28 years old (
if i'm not mistaken
) and still actively involved in what he's passionate about, i'm pretty impressed.
Well, for a bit more information about him, you can read on some minor information + videos i blogged before in a
previous post here
.
For the rest of the post, i'll just let the pictures entertain you alright?
xD
Urban Groove Dance Network
012-3896588
016-5584466