Last
Saturday
, before heading to
Zouk for Armin
in the night, i was already out in the afternoon. Kinda crashed the KL
Malaysian Dreamgirl
Audition. Lolx. With
Aaron
.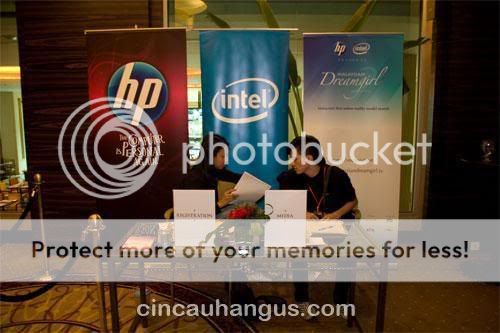 Was there to meet up with
Anis
who was in town all the way from
Penang
. I was @ the auditions around 4pm and as expected i met some
official
bloggers
that afternoon and on the other hand,
Tock
and
Zoe
was there too!
Lolx
No this is not
Zoe
...
This is
Zoe


xD
Had a short conversation with some of the people over there and "
lepak
" around the place for quite a while till we (
aaron, anis and me
) decided to leave the place and head to
Youth09
.
*if you're interested in MDGS2 then head to their official blog bah xD
Last year when they have this youth event, i didn't attend it. and so, i decided to go this year to have a look here and there. Furthermore i planned to meet
Joanne
whom i've not seen for quite some time already.
Seriously, there were lots of activities, competitions,
stuffs
in this very youth event and i was pretty lost when i reached there.
there was this battle of the bands.
where they have people who sit on the floor listening to them.
the basketball courts for the basketball competition. Too bad when i reached, the competitions over already.
there was this
Jazzercise
workshop on the other hall and i see many youthful people.
some awesome talent i thought.
at the end of the hall where the
Jazzercise
workshop, there was this bazaar where people brought their stuffs and had stalls each selling their own stuffs. Some of them were pretty interesting while some were
O.O
I even noticed one table with just a paper on it. They had everything sold out before the event ends on that day itself. Crazy!
and then, i saw something real interesting. There was this wall full of pictures and i can say that almost every one of it was really nice.
Pretty awesome stuffs using Lomo Cameras.
and they have a website.
www.lomokids.com
oh and i forgot, the 3 of us,
Aaron, Anis
and i had fun at the automobiles display area haha...
and we took such photos to entertain ourselves!! Gahhhhh..
this is
Joanne
i mentioned above.
=)
My say on Youth09?

Frankly speaking i was pretty lost and got a bit bored because there was too many things going on in the event itself. I can't imagine myself being there through out the whole day hahaha.
For people who're like me going to this event aimlessly, they will feel pretty bored.
For people who're
NOT
like me and attended this very event with some objectives be it joining the competitions/workshops, meeting new friends, buying stuffs at the bazaar and etc i'm pretty sure that this event was pretty happening for them.
Lolx
.
So yea...
Hope to see
Anis
and
Joanne
sometime somewhere soon.
=D
*pictures by Aaron