This movie is a horror movie, don't get fooled by the name of the movie. Just like me. o.O
The movie is all about
Donna
Donna
and Donna.
She had a nightmare experience of her life when she witness her family being slaughter by her own teacher/lecturer who was so obsess of her.
After that, time did its job and helped her recover.
then, she have a boyfriend
and its their final year of high school. They went to the prom night of their high school with a bunch of close friends.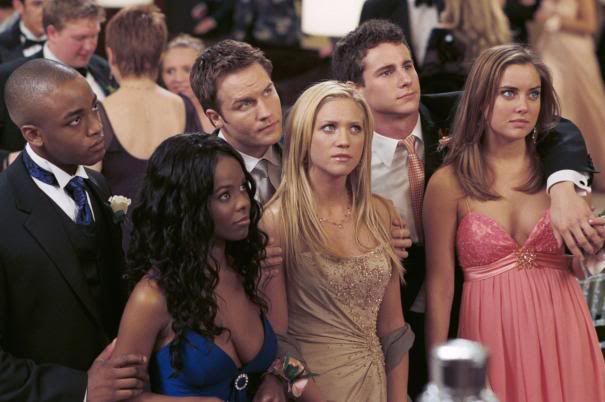 not knowing that the murderer of Donna's family escaped from prison.
What happened next was quite predictable.
Part of Donna's friends got killed one by one.
and even Donna's boyfriend was one of the victim.
and of course, the murderer was caught.
You ask me, what i think about this movie, frankly speaking, i do not fancy horror movie. I would rather pay to watch other genre of movies than horror ones. But i got to
watch this movie for free
, so no complaints. =)
The movie is just so so only.
My Rating for this movie is 5/10