It was just last night i watched this movie with a couple of friends at
Tropicana Mall
. The first day of screening for this movie in
Malaysia
.
Before this, i've been following a specific police trainee 学警 drama series by
Hong Kong TVB
all these years from
On the First Beat (学警出更)
to
The Academy (学警雄心)
to
E.U (学警狙击)
and there's this character call
Laughing Gor (Laughing哥)
in the last mentioned series
E.U
which captured the hearts of millions of viewer all over the world and i even blog about
a group on facebook created just for the character
itself having more than 100 thousand users joining it.
The infamous character, Laughing Gor with the acting of
Michael Tse 谢天华
, a
Hong Kong
actor who didn't really shine through out his 20 years of carrier gained instant fame during the broadcast period of the series and almost immediately they decided to film a movie out of the character itself.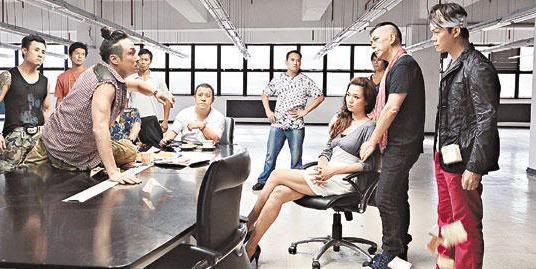 and the character itself is
NOT
the main character in the drama series. LOLx. With 2 award winning best actors along the years
黄秋生 Anthony Wong
and
呉鎮宇 Francis Ng
who are both well known in
Triads (三合會/黑社会)
related film, i must say that this movie is one of the best
Hong Kong
made
Triad
film since
Internal Affairs 无间道
and i felt that its filmed in a way more similar to the
Young & Dangerous 古惑仔
movies which i like quite a lot.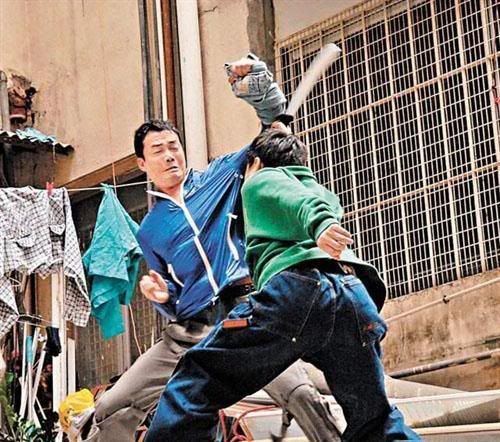 Though
Michael Tse 谢天华
is the main character in this movie, i kinda feel that both
黄秋生 Anthony Wong
and
呉鎮宇 Francis Ng
had more scenes and presented more in this movie itself.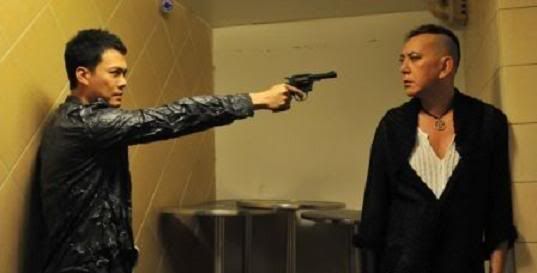 It is a movie talking about spies. The police force sending spies into the triads and vice versa with lotsa complications in between. Just like
Internal Affairs 无间道,
this movie describe a little here and there about the life being a spy betraying people and the dark side of it not able to convert back and lead a normal lives and such.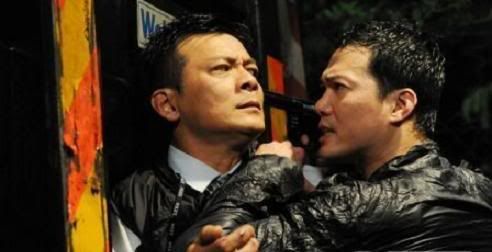 As usual, I won't really talk much about the storyline itself as i would prefer you heading to the cinema to watch it yourself. Its a great movie i think by
Hong Kong
and of course, there are quite a few parts where its funny and such.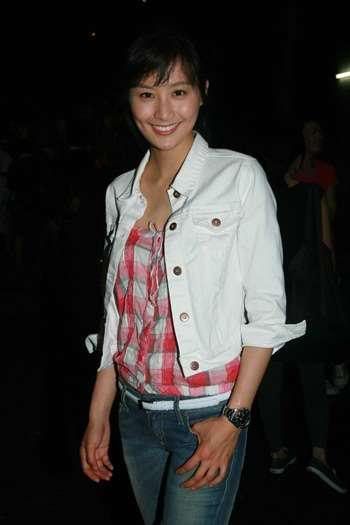 and oh,

Fala Chen 陈法拉
was given a role to be
Laughing Gor
's girlfriend in the movie. Good news for all the people out there that like her. Like me.
Haha
. I must say that her acting is good in this movie although she's given a smaller role compared by the names mentioned above, i still enjoy watching the movie with her in it.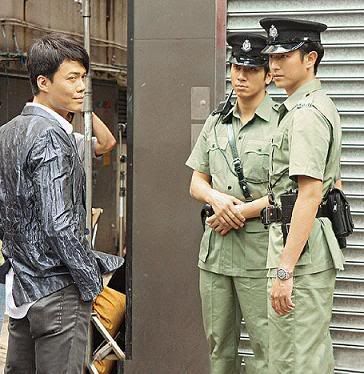 At the end of the movie, the
MAIN CHARACTERS
in the
Hong Kong
Drama series
E.U (学警狙击)
made a cameo appearance. Though
黄秋生 Anthony Wong
and
呉鎮宇 Francis Ng
played quite an important role in this movie, i still think that
Michael Tse 谢天华
did his little magic as
Laughing Gor
in this movie and i still like that character itself with a big smile coming out from the cinema hall.
For those who love the drama series and the character itself, you must go and watch this movie, for those who have no idea who's Laughing Gor and what's
E.U (学警狙击)
, you can still watch this movie as an independent film itself. Do watch it!!
=)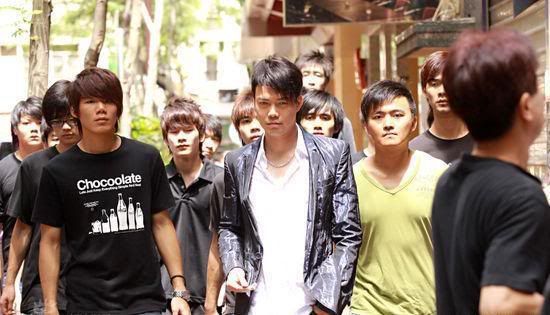 My Rating for this movie is 7.5/10