It was at the end of the year 2007 that this whole
Moving On Stage tour
started in
Hong Kong
with
Eason 陈奕迅
and the whole team of people
going to cities around the world
having concerts in
Taiwan, Japan, Canada, China, Macau, USA, Malaysia
and etc.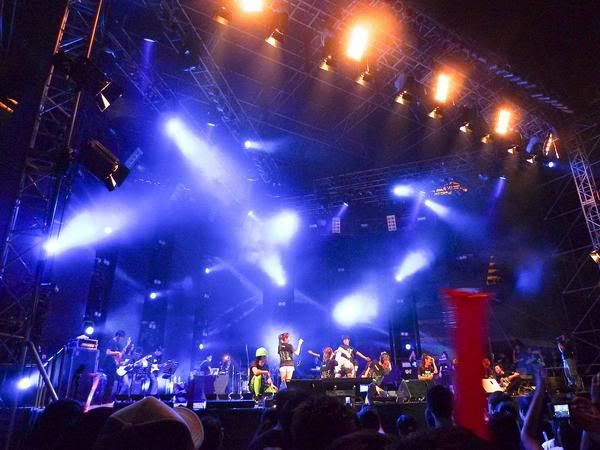 and just yesterday night it was the very last stage of the whole tour that was scheduled within 2 years time. It was the
Eason's Moving On Stage 26 Live In Malaysia @ Sunway Lagoon Surf Beach!!
All thanks to
Chee Hwa
who got a free ticket worth RM298, i was at the zone just in front of the stage. The same exact stage for
MTV World Stage Concert the previous day
. Smart fellas organizing 2 events 2 days back to back earning money from both sides.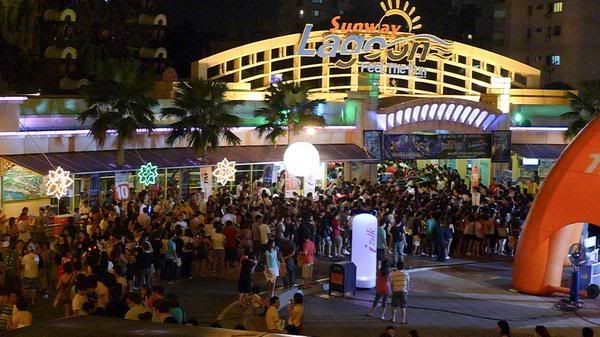 It was superbly packed when i reached the place. The concert was suppose to start at 8pm and the picture above was taken at around 7.50pm. Duh!
I don't really care to line up and you can hate me for that i cut queue and eventually got in faster then 99% of people in the picture above.
Lolx
heck the concert started already when i got in, walking the whole long way to the surf beach, its already the 2nd song.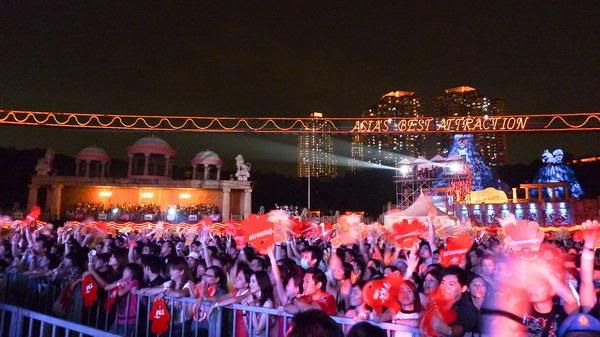 The whole place was already packed with people holding TM "hands" in the air waving and shouting. I would say that the crowd there would be equivalent to the crowd at
MTV World Stage
. Insane!!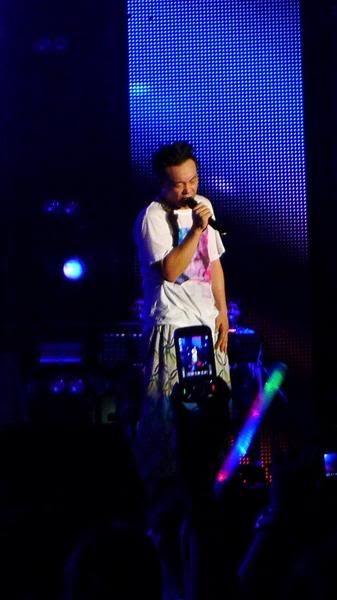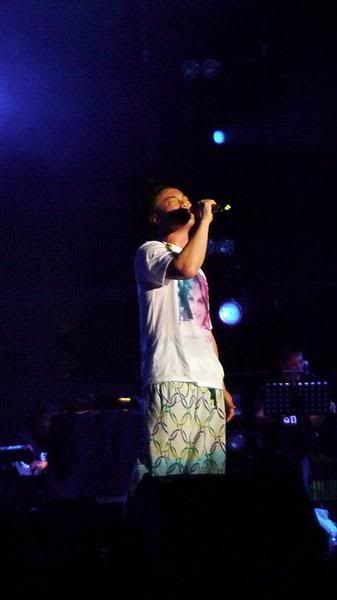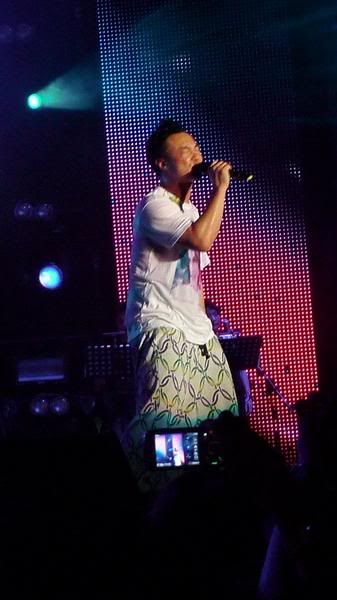 The concert started with songs like
K歌之王
and
背包
, the well known ones by
Eason
himself.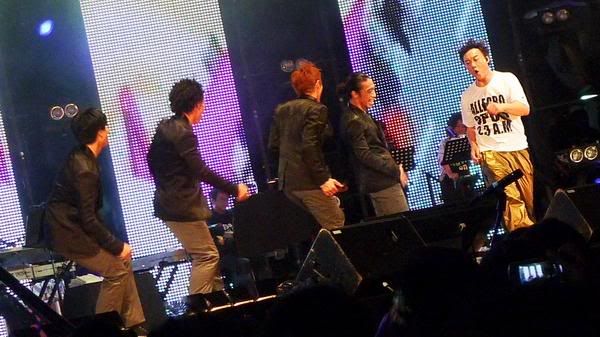 After a few songs of his own,
Eason
started presenting some of the classic songs in
Hong Kong
music industries, songs by the likes of
Jacky Cheung 张学友, Leon Lai 黎明, Leslie Cheung 张国荣 and Aaron Kwok 郭富城
with the titles
这个冬天不太冷
, 我的亲爱, 无心睡眠, 狂野之城

.
Dancers were surrounding
Eason
and the crowd went crazy when
Eason
sang the songs mentioned above. You can view the
video
posted below recorded by me to see it yourself.
xD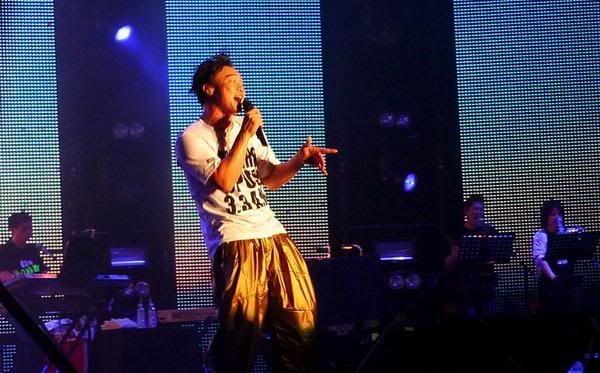 Eason
's not new in the music industry and i knew that he could sing and such, all these while i only listen to such mainstream
Chinese/Cantonese
music on my computer and
ONLY
in such concert, you could really feel and experience how good one singer is being in an amazing atmosphere where you would automatically move yourself even if you're a shy person inside out.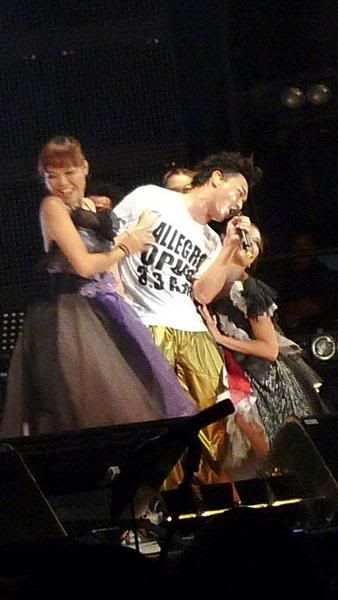 It was a few months ago
i first attended a concert
by
Chinese
artists/singers with singers from
Taiwan
like
梁文音 Rachel Liang, 高以爱 Alisa Galper, 神木與瞳 Y2J
and that was when i see the obvious difference in
Live Singing and Recording type of Singin
g. It was totally different it takes a whole lot more for a singer to sing live in front of massive crowd.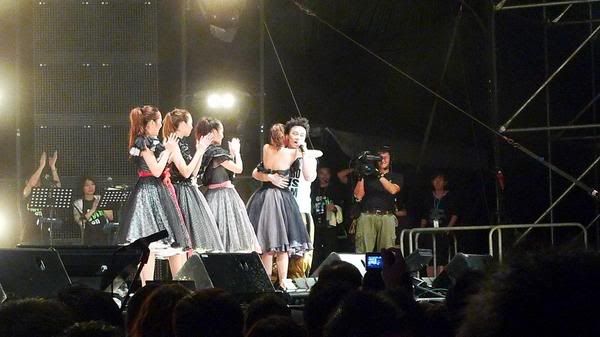 The famous
Hong Kong
artists
陈奕迅 Eason
of course is well known with his singing and such and i wont get surprise that he get to hug the girls receiving a massive reception from the crowd.
xD.
Anyways, back to the concert...
there were appreciation sessions,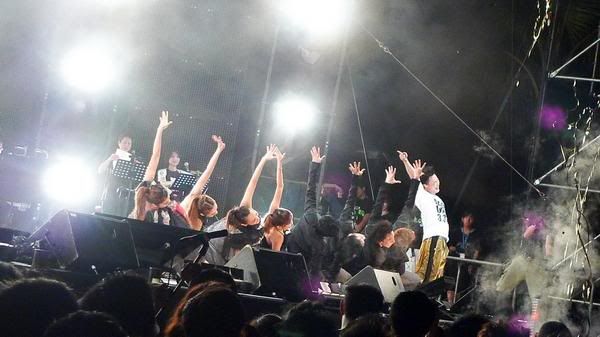 there were good performance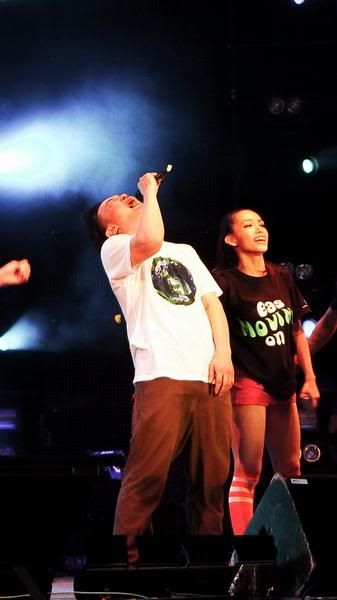 and there's good songs to listen to.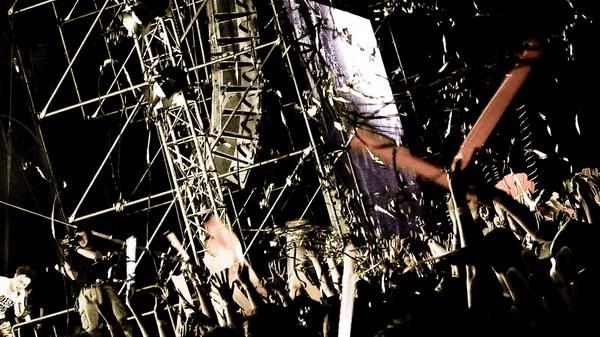 Its free for me so i couldn't really complaint much there, though through the videos i watched recorded in other
Moving On Stage
concerts in other cities that the performances was better and such, i'm thankful enough that good things like this that come along my way since the
FML accident
.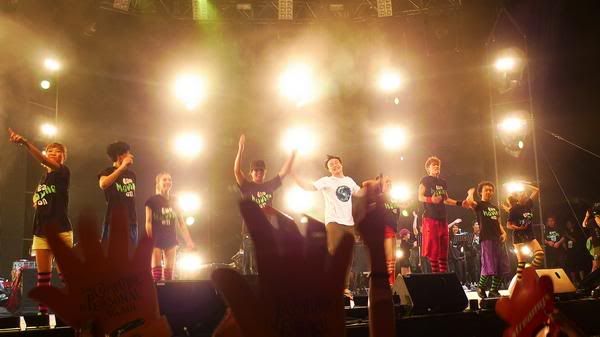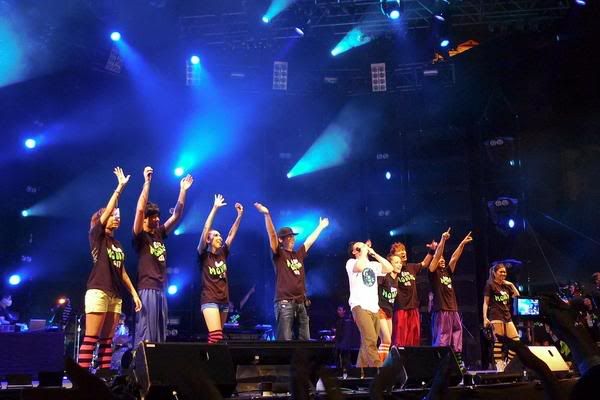 I was not there exactly when the concert started but i must say that the concert ended awesomely well. There was even fireworks after the last song!!!
BEST!!!
Watch the fireworks here!!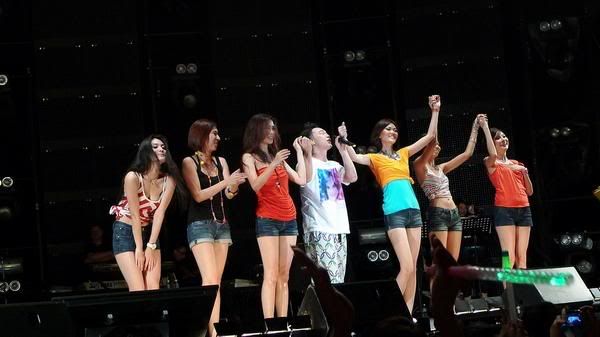 Oh and one specific thing i noticed during the concert which i find it pretty amusing. Look at the few pictures below to see if you see what i saw
xD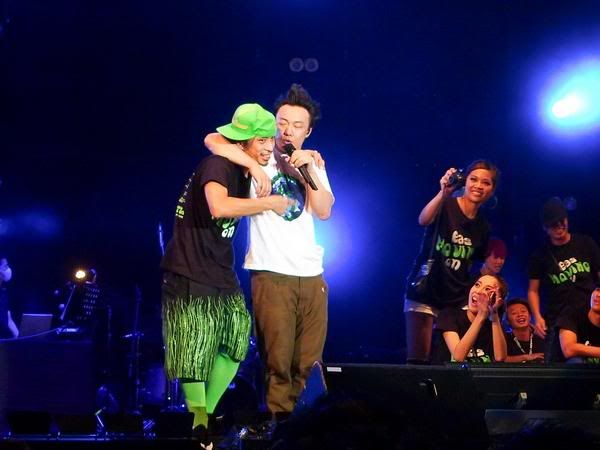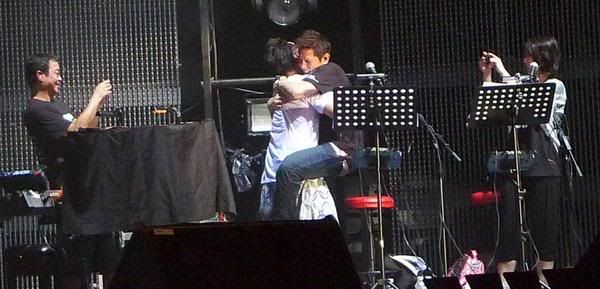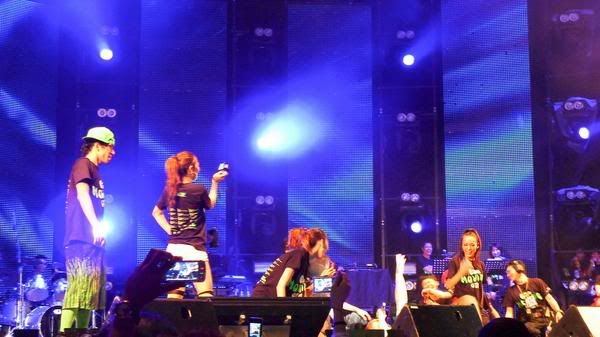 If you haven notice it yet, the dancers, band members were taking pictures up on stage during the performances and such
Lolx
. Something you rarely see in concerts by western singer/artists. I won't say its not professional la as i find it quite entertaining
Haha
.
Oh and i've made a compilation of some songs that i've recorded during the concert. Do watch it below yah. That includes the classic songs sang by
Eason
mentioned above
=D

Compilation of Videos recorded during the concert.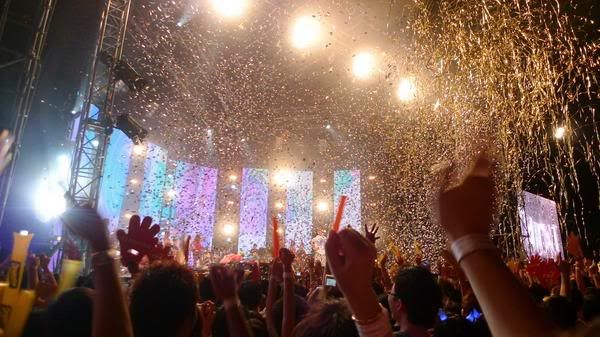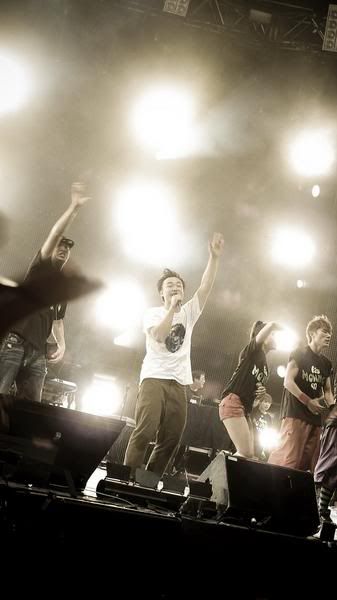 It was a successful concert after all, very entertaining and i enjoyed it very much. Thanks to
Chee Hwa
again
HAHA
. Tell me yah if you got more of such tickets next time.
=X
Related Links :
Facebook Album on the Concert [67 Pictures]
Compilation video : 陈奕迅 -大开眼界,明年今日,富士山下, 这个冬天不太冷, 我的亲爱, 无心睡眠, 狂野之城, 浮夸, 沙龍, 淘汰
陈奕迅 Eason's Moving On Stage 26 Live in Malaysia 2009 - 淘汰

陈奕迅 Eason's Moving On Stage 26 Live in Malaysia 2009 - 沙龍

陈奕迅 Eason's Moving On Stage 26 Live in Malaysia 2009 - 明年今日