"

6月17日消息:第一代「古惑仔」鄭伊健和陳小春重出江湖,趁著古惑潮今年回暖,合作拍攝全新古惑片. 陳小春與鄭伊健自1996年合作《古惑仔之人在江湖》,短短兩年共演五部古惑系列電影,勁收億元票房,之後「陳浩南」與「山雞」退隱江湖。相隔十三年,小春與伊健再拍古惑片《飛沙風中轉》。

Translation:
The first generation of Hong Kong Triad movies, Ekin Cheng and Jordan Chan is making a comeback. Filming a new triad movie to keep on with the current triad craze.
Since the duo Jordan Chan and Ekin Cheng acted in the triad movie, Young & Dangerous in 1996, they were involved in 5 triad related films in 2 years time and earned quite a lot gaining popularity and have stopped since then. After 13 years, they are back involving in the next Young & Dangerous film - 飛沙風中轉.
Remember this movie above?
As excited when i read the news about it, i can't wait for the film to be release!!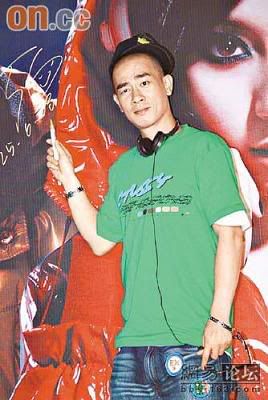 Is there any Young & Dangerous fans out there like me?
=D
Hope that this one will be a good one then.
Woots!!