Looking at the recent invites in the past few weeks on
Facebook
on events that's happening this weekend especially youth camps by different churches, i was pretty sure that the next few days will be sorta special where many
Malaysians
would carefully plan this short break somewhere else staying away from all the shits that's happening in the political scene.
As for me, i'll be going heading out of town tomorrow, to a place not too faraway,
K
am
L
ets
A
ll
A
scape
G
ather-gether. If you can figure it out that is.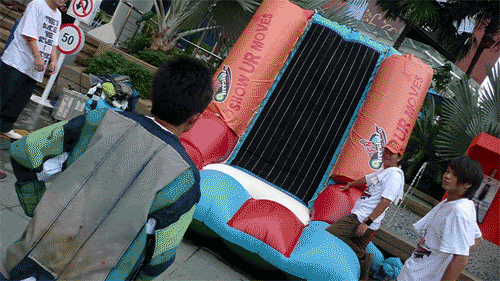 To everyone else out there, have a fun weekend, please don't do stupid things like self suicide or so and please stay away from
anyone that carries a cow's head around
or anything that is
related to a cow
. As far as possible. Have Fun.
Merdeka!
Ya right...
*of course if you have MOOOOOlah den u can come to me thank u
Dotz Dotz Dotz Dotz Dotz.

Have a great WEEKEND!!!