My bloody
Samsung U600
have been
MIA
for like 1 week plus already and i've totally gave up on it already. and so i got myself a new phone, erm not exactly new la, its like 3rd hand from my friend. Better than nothing right?
A
Sony Ericsson w380i.
Yea i've abandon
Nokia
for quite some time already. From
N73
to
Samsung U600
a slide phone and now
SEw380i
a flip phone. Hope that this one can last longer.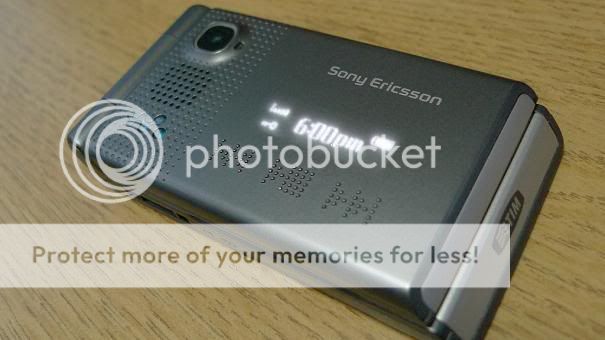 and uh oh i just collected the stuffs i won!!!!
a
Man Utd Smirnoff Limited Edition Jersey
and
2 Tickets to the match this weekend!
From
Here
!!
Thanks to Smirnoff!!
*let me show off a bit la okay? I'm very upset that i get 2 stupid coupons ONLY compare with Sam who got RM150 worth of vouchers with people laughing at me la okay?