last sunday in church, after sunday service, this little kid JiaLe came up to me while i was texting using my hp...
he kept saying " pai zhao, pai zhao" which means take photo in english
and so this shot came up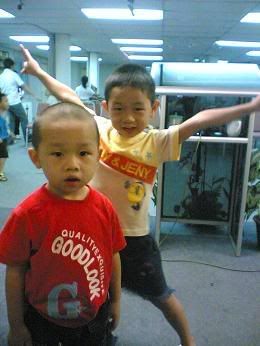 thinking that the picture is a bit normal i asked him to smile ><

and now i know that smile from kids are like that hahahaha i couldnt stop laughing and i took one more picture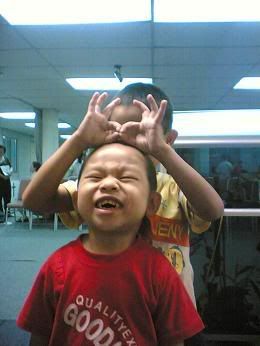 bigger brother behind lolz..
arent they cute??? haha kids are always cute!!!
anyway these few days i just finished watchin prison break season1..
YEA season 1 only!!!
i know season1 ended long ago and season3 is starting this august... lolz well.. hee
and at this moment when i'm blogging i'm waiting for Heroes S1 episode 23 to go up to 100% in my bitcomet..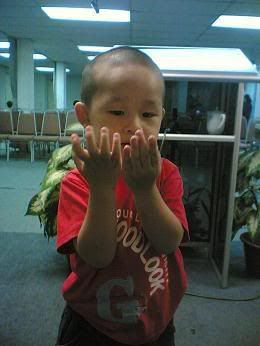 can i save the world with both my hands?
Yes I CAN!! the power is in my hands, come on!!
EVERYBODY IS A HERO
lolz, too much of series recently.. but seriously.... i love da kids in my church.. =p hahahahaha