nothing much to update lately.. really... not much interesting stuffs lately to update to my blog here..
interesting stuffs.. err.. other than meeting up with her and going out together quite frequent..
HaHa

well i'm not Edison Chen so i guess nobody really care about me posting stuffs of me and her going out... lolz
anyways.... Now
i'm in my 2nd week of Sem3 now....
YES college have started for me already since last week...
only a few courses started early for this semester... Diploma courses will only start next week... so basicly i wont be seeing any people around in college these few days...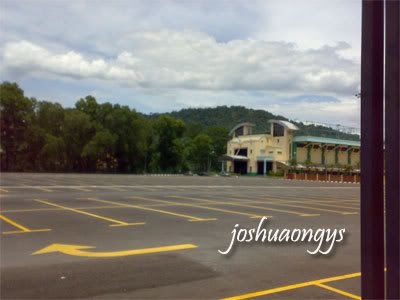 what i mean is like that!! at 1pm++ the car park is empty.... get what i mean?? i dont know any of you Tarcians have try that before or not.. but for me.. NO.. lolz..
its just weird!!
even the other side of the car park is empty!!! o.O just a few cars nia...